Archive: February, 2010
Michael Klein, Philly.com
Remember the movie The Human Contract?
Will Smith and his wife, Jada Pinkett Smith, are among the few who do. She wrote it and directed it.
So does Philly developer David Grasso. He put up $5 million in 2007 to fund the drama, starring Jason Clarke and Paz Vega.
Michael Klein, Philly.com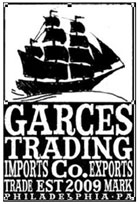 Next Tuesday (2/16) will mark the opening day of Garces Trading Company, Jose Garces' gourmet market/cafe created in an association with the Liquor Control Board, at the Western Union Building (1111 Locust St., 215-574-1099).
GTC, which is set up like a market, will sell house-made and imported foods under the Garces Trading Company label, plus Garces-branded cuisine (including private-label coffee, olive oils, and vinegars) for eat-in or take-out.
Flowers, too.
Michael Klein, Philly.com
Exit Snooki.
Enter The Situation.
Mike Sorrentino of MTV's Jersey Shore will appear Friday night at Northern Liberties' Buckhead Saloon (461 N. Third St.). Doors will open at 7 p.m. and he is due in-house around 9.
Michael Klein, Philly.com
Big hat-tip to the best regional weather site, Tom Thunstrom's Phillyweather.net, for archiving the season snow predictions that the TV weather people made last November.
Friday-Saturday's storm dumped 28.5 inches at Philadelphia International, which brought the season's total to 56.3 inches. And today's storm will likely top all-time seasonal snow records.
So as we can see, they blew it. And with another storm predicted for late Tuesday, it's only going to pile on.
Michael Klein, Philly.com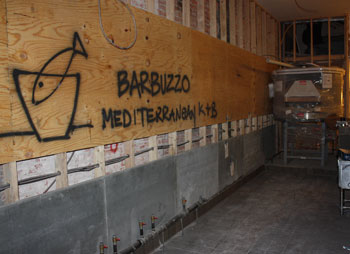 A few updates on restaurant projects hither and yon.
Barbuzzo, the Mediterranean bar from Lolita/Bindi's Valerie Safran and Marcie Turney at 110 S. 13th St. (next door to the new Zavino), should be open in late March. Construction is due to wrap by the end of this month, Safran says. Menu will be a mix of apps and larger plates, and there will be a woodburning oven for four different pizzas. There is a long open kitchen where customers can sit and watch the kitchen in addition to a bar in the front. Turney will be chef with George Sabatino of Bindi. Manager will be Terence Lewis, a former manager/wine guy at Fork, who's been at Lolita.
Falafel Factory, 32 S. 18th St., is good to go on Tuesday (Feb. 9).
Michael Klein, Philly.com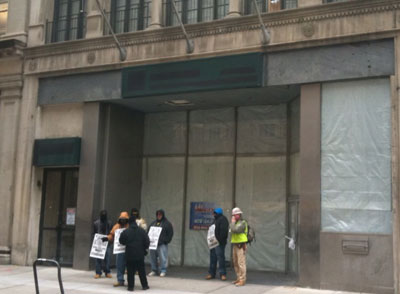 Center City's first Apple store has not officially been announced for 1607 Walnut St., but demo work has started inside.
And so begins a rite of passage, one experienced by so many retailers:
Pickets have set up outside, alleging that the developer dared to hire nonunion workers, even though the rest of the job supposedly will be performed by union labor.
Michael Klein, Philly.com
You already know about Chops, preparing to open at the former Oceanaire on Washington Square (2/12).
Cast your gaze across the way to the Curtis Center on the north side of the square, where about April 12 there will be a new wine/whiskey bar called Cooperage.
Owners are Joe Volpe and Jen Kremer. Volpe, a longtime Philly caterer, owns Cescaphe Ballroom in Northern Liberties. Two years ago, he also began catering at the Curtis Center. In an arrangement with the office building's owner, each weekend Volpe and his crew transform the Curtis' 12-story atrium as well as the foyer beside the Tiffany "Dream Garden" glass mosaic into a setting for weddings and parties. (Disclosure: This was the venue for my wedding last summer.)
Michael Klein, Philly.com
Who knew Nicole Polizzi before Dec. 3's premiere of the MTV reality series Jersey Shore.
And now, two months and two days into her 15 minutes of fame, she managed to elicit the day's loudest crowd reaction (mostly boos) at the WIP Wing Bowl, where she was a guest and rode a slow-moving mechanical bull.
"I always knew I was going to be famous," she told me when I asked her about the reaction. "I didn't know when, and I didn't know how, and I didn't know why."