Archive: December, 2009
Michael Klein, Philly.com
Ava, the Italian BYOB at Third and Gaskill Streets, has closed just shy of six years, owner Michael Campagna confirms.
He acknowledged that he had fallen behind in rent -- the economy had hurt business -- and that the landlord took over the space. Based on my perusal of court records, Ava also owes the state for a few thousand in back taxes.
Campagna teaches at the Art Institute.
Michael Klein, Philly.com
Former Eagle Freddie Mitchell, cohosting with Dan Schwartzman from 10 a.m. to noon on 97.5 The Fanatic, led off today's show with ... himself.
He said wasn't thanking his hands; he had to thank his lawyer.
Mitchell spent two hours with the Lower Merion Police yesterday after he was pulled over for speeding in his Maserati and an outstanding warrant was found for his arrest.
Michael Klein, Philly.com
World B. Free, the Sixers' ambassador of basketball, is denying fast-spreading reports that his wife was shot and killed in New York yesterday.
First off, he's not married.
According to a story in the New York Daily News, police and relatives said that Audrey Johnson, 51, was shot in the head in Brooklyn. The story reported that Johnson was Free's wife.
Michael Klein, Philly.com
Harry Ochs, whose grandfather founded a family meat stand at Reading Terminal Market in 1906, died today of cancer at age 80, according to a market representative.
In 2004, the 1100 block of Filbert Street was renamed Harry Ochs Way in his honor.
To many, he was the mayor of the market.
Michael Klein, Philly.com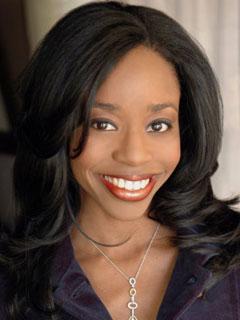 WPVI has its new weekend weather anchor in-house.
Station insiders ID her as Melissa Magee, who was laid off in June from New York City's Fox5 station. She had worked for Accuweather for a couple of years. Magee is shadowing staff before going on the air at Action News.
Magee replaces Erica Grow, who just left after about three years.
Michael Klein, Philly.com
Gary Dorfman, owner of Jake's Philadelphia Cheesesteaks in the food court at Liberty Place, has conjured up a sandwich called The Answer — a three (get it? 3)-cheese cheesesteak with American, Provolone, and Whiz, topped with fried onions — to celebrate Allen Iverson's return to the Sixers.
Its debut will be Monday (12/7).
He's selling them for $3 each as a pregame snack from 3 to 7 p.m., leading up to AI's first game back in a Sixers uniform.
Michael Klein, Philly.com
Bebe's Barbecue in the Italian Market, the darling of critics, is now offering delivery service Wednesdays to Saturdays from noon to 9 p.m. (that's two hours after the dining room closes).
The delivery area cuts a swath through South Philly east of Broad.
Mark Coates and crew are developing an online order form, but for now the phone works.
View
Bebe's Barbecue Delivery Area
in a larger map
Michael Klein, Philly.com
Chef Michael Schulson (Izakaya, ex-Pod, ex-Buddakan New York) gave us a look around Sampan, his luxe pan-Asian restaurant due to open to the public on Dec. 18 at 124 S. 13th St., just off 13th and Sansom.