Archive: December, 2009
Michael Klein, Philly.com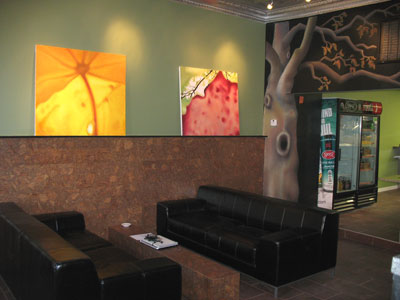 The long-in-the-works Green Eggs Cafe will be opening at 1306 Dickinson St. on Jan. 2 -- on the corner of Clarion Street, across from Victor Cafe, next door to Ippolito's -- and despite the name, there's nothing Seussical about it.
(I count only One Fish -- salmon -- on the menu, for example.)
The place, which restored the original tin ceilings, is LEED-ed and eco-friendlified to the max.
Menus Gec Rd5 1
Michael Klein, Philly.com
An autographed menu by 10 Arts chef and Top Chef finalist Jennifer Carroll is up on eBay, with proceeds destined to Philabundance.
Dallyn Pavey, the publicist behind the gesture, has added a $100 gift certificate to her client Blackfish in Conshohocken.
Click here for the auction, which ends Tuesday (12/22).
Michael Klein, Philly.com
West Avenue Grille, the nine-year-old Jenkintown bistro, plans to take over the space in Dreshertown last occupied by Carambola.
Owner Bob Katz says he expects to open in February, with a similar arrangement to what he has in Jenkintown.
Michael Klein, Philly.com
Best wishes go out to Don Lancer, whose big, golden voice on KYW Newsradio started the day for many of us over the years before he retired early last year.
In a posting on his blog, he says he's battling lung cancer:
"I am going to have to take some time off. I have been diagnosed with lung cancer and am undergoing chemotherapy. My doctors and I are hopeful that we can achieve remission. It's my own fault, 40 plus years of smoking ( We quit seven years ago) takes its toll. My wife Diane had lung cancer 5 years ago. she is fine now and watching over me. I don't want to burden you with all the details, suffice to say – pray for me if you can, if you're not the praying kind, please keep me in your thoughts and if you smoke – quit! If I feel well enough – I'll be posting from time to time – so check back!"
Michael Klein, Philly.com
Franco Faggi is out of Franco's Trattoria, which he opened in June 2007 off Kelly Drive in East Falls in the spot that was Verge. Representatives of his landlord, Sherman Properties, are running it while they sort out legal issues.
Meanwhile, Faggi (a partner in the now-gone Monte Carlo Living Room) has migrated across the bridge to the Presidential on City Avenue (site most recently of O'Hara's), where he and chef Luca Sena (the son of the Old City restaurateur) are hammering out a new place, Franco's Osteria.
A wood-fired pizza oven will be the focal point, and it's on track for opening at the end of January.
Michael Klein, Philly.com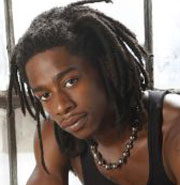 He can dance, but can he graduate?
Russell Ferguson, 20, a University of the Arts sophomore (who took a leave of absence), won Season 6 of Fox's So You Think You Can Dance.
The Boston-bred hip-hop/krump dancer will go on a national tour and get $250,000.
Michael Klein, Philly.com

Want to bunk or eat at the new Le Meridien hotel at 1421 Arch St., across from the Municipal Services Building and around the corner from the Convention Center expansion?
Hang on about four more months.
Though it has appeared finished for some time, Starwood's grand opening is now set for April 15.
Michael Klein, Philly.com
They own a Philly bar on TV, why not for real?
Rob McElhenney and Kaitlin Olson, the husband-and-wife team who play Mac and Sweet Dee on It's Always Sunny in Philadelphia, will be partners in an Old City bar, now operating as Skinner's, at 226 Market St. The info was rumored yesterday on Phoodie.info but not confirmed.
Local attorney William Morrin confirmed that the couple will be investors but not operators.