Archive: November, 2010
Michael Klein, Philly.com

Leigh Richards, midday personality at country WXTU (92.5), marked her 25th anniversary at the station on Nov. 9.
And on Thursday (11/18), she was sent packing.
She's gone from the website.
Michael Klein, Philly.com
The liquor-control committee of the South Street-Headhouse District seems impressed with a proposal from Parc bartender George Reilly for The Twisted Tail, which he wants to set up in the former Kildare's on Second Street near South. Reilly calls the concept a "bourbon 'n' blues bar, paired with charcoal-fired grill cuisine. I want the food to reconnect with the origins of cooking over a real wood flame." The bar will feature craft beers and a broad selection of bourbons, which will also be prominent in house cocktails. Entertainment will be blues/rock. Reilly wants a relaxed and accessible space where people can let their hair down, have fun, and socialize.

Pizzicato Ristorante, now in Old City and Marlton, will open a third location, next to Moorestown Mall, on Nov. 22. Vince Tancredi, a 13-year veteran of the trattoria, will be executive chef. It's BYOB and larger than its siblings: 400 Route 38 Suite 8110, Moorestown; 856-778-3600.

(Amended post)
Michael Klein, Philly.com
It's pretty much officially Christmas time in the city, as WBEB (B101) went to Christmas programming at 3 p.m. Nov. 18 with "It's the Most Wonderful Time of the Year" by Andy Williams.
The format will remain through Christmas Day.
The station's light rock has migrated to HD channel 101.1-2.
Michael Klein, Philly.com
WPHT (1210) is ripping up its lineup, effective in the new year.
The bullet points:
Morning man Michael Smerconish moves to afternoon drive.
There's a new hire from the Midwest to do mornings.
Dom Giordano gets the late-morning shift.
Glenn Beck and Sean Hannity are gone.
Smerconish has been burning the candle at both ends, what with his morning show and a syndicated show, his writing (columns for The Inquirer and Daily News and books), and his nighttime work on MSNBC. Effective Jan. 17, Smerconish moves to 3 to 7 p.m., with a locally focused program from 3 to 4 p.m., which adds a national bent from 4 to 7 p.m.
Michael Klein, Philly.com
Said it here before, but...
South Philly's two longest-delayed projects may finally see the light of day.
Nick Miglino says Sticks & Stones, his pub at 1909 E. Passyunk Ave., will give away food and beverages on one of the busiest drinking nights of the year -- Thanksgiving eve (11/24). It will soft-open Friday (11/26) and Saturday (11/27) at 5 p.m., and host an industry night starting at 7 p.m. Sunday (11/28). Miglino has Eric "Elvis" Walsh running the bar. The delay? Family issues, says Miglino.

Opening is not quite at hand for 943, the Argentinean-Italian BYOB from Pat Cancelliere at 943 S. Ninth St. Though the place looks finished, Cancelliere says he must wait for PGW to install a new meter. Then come city inspections. Up by Christmas, he says. I believe he means Christmas 2010.
Get the flash player here: http://www.adobe.com/flashplayer
Michael Klein, Philly.com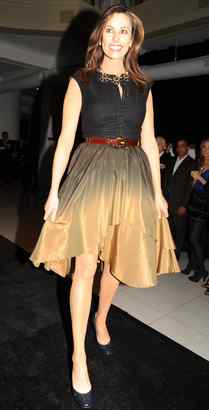 Fox29 alumna Kerri-Lee Halkett has landed on her feet.
She's been signed as a reporter/anchor at WVIT in West Hartford, Conn., aka NBC Connecticut, as the station's news director, Mike St. Peter, told me this morning.
Start date is Dec. 13, he said, adding that Halkett will be fill-in anchoring at the outset to cover for holiday vacationers.
Michael Klein, Philly.com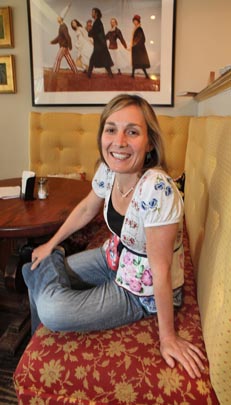 Aimee Olexy and Stephen Starr are opening a restaurant together, both have confirmed.
Olexy, of Kennett Square's Talula's Table, had a tryout of sorts over the summer as they created a pop-up restaurant at Starr's former Washington Square restaurant (210 W. Washington Square).
Olexy plans to open a restaurant in the space in spring 2011. She told me that she has no defined concept or name yet, and will keep Talula's running.
Michael Klein, Philly.com

Olympic speed-skating hero Apolo Anton Ohno has rescheduled his Philly area appearances, at which he'll sign his book, Zero Regrets.
He's due at 4 p.m. Friday (Nov. 12) at Chester County Books & Music in West Chester. He's due at 8 p.m.* Friday at the Barnes & Noble store in Cherry Hill.
* Time was changed.