Archive: November, 2009
Michael Klein, Philly.com
Due to what reps call "a personal family matter," Rob Thomas' show at the Borgata Event Center in Atlantic City on Friday (11/6) has been postponed until Saturday, December 19.
His reps also announced the postponement of Saturday's show in Uncasville, Conn.

All tickets purchased for the original date will be honored.
Michael Klein, Philly.com
Sonic tips that its first Philadelphia drive-in will begin serving at 6 a.m. Nov. 16 (after a VIP ribbon-cutting event at noon Friday, Nov. 13).
Address: 2201 E. Butler St. (at Aramingo Avenue) in Port Richmond.
Sonic adherents (Cherry Limeades, Tater Tots, Extra-Long Cheese Coneys) view these openings as somewhat of a religious experience.
Michael Klein, Philly.com
NBC10's Terry Ruggles will settle up his World Series bet with the Today show's Matt Lauer on Friday (11/6).
Ruggles bet Tony Luke's cheesesteaks to Lauer's hot dogs from Nathan's.
Tony Luke III will cook a dozen around 3 a.m., and Greater Philadelphia Tourism Marketing Corp.'s intrepid Cara Schneider will run the sandwiches up the New Jersey Turnpike to hand-deliver them to the Today crew at 30 Rock.
Michael Klein, Philly.com
Fox29 will shut down the 300 block of Market Street in front of the station from 7 to 10 a.m. Friday (11/6) for an early Veterans Day festival.
Among the gadgets on display will be a 25-foot search-and-rescue boat, a humvee, a replica of an F-22, a rock climbing wall, and basketball and football displays.
The Valley Forge Military Academy and College band, drill team, and choir will perform.
Michael Klein, Philly.com
Robert Moon, who's owned Shiroi Hana on 15th Street near Locust for a dozen years, is planning a Japanese sushi/noodle house called Doma at 1822 Callowhill St., next to the newish King of Tandoor, down the block from Sabrina's and Kite & Key, and across from the Rose Tattoo.
Moon, who describes his concept as "special-occasion dining at neighborhood prices," hopes to open in late December or early January.
Merchants along this Franklintown strip are thinking long-term, as they're behind the forthcoming Barnes museum on the Parkway.
Michael Klein, Philly.com
Benny Lai and the family of Vietnam will close Vietnam Cafe -- their West Philly BYOB at 814 S. 47th St. -- after dinner this Sunday (11/8).
They will resurface in their new, larger space next door on Nov. 17.
The new Vietnam Cafe (816 S. 47th St.) used to be Abbraccio. For 30 days, it will run as a BYOB and then pick up a liquor license -- making it similar to the original Vietnam in Chinatown at 221 N. 11th St.
Michael Klein, Philly.com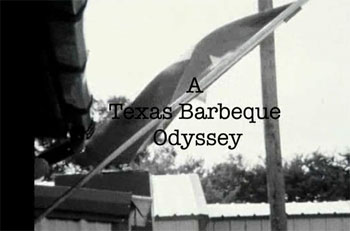 Nov. 17 is the firm opening of Percy Street Barbecue at Ninth and South Streets (the former Crescent City).
It's the latest project from Steve Cook and Michael Solomonov of Xochitl and Zahav, with chef Erin O'Shea. (She previously was chef at Marigold, which Cook/Solo sold earlier this summer to chef Robert Halpern.
Cook/Solo commissioned a video of their Texas BBQ tour. (Watch here.)
Michael Klein, Philly.com
Actors Charlie Bewley and Daniel Cudmor, who've sunk their teeth into roles in the movie "The Twilight Saga: New Moon," will do a Q&A next Tuesday (11/10) at Cherry Hill Mall.
They'll be in the main court from about 7:30 to 8 p.m. after a private, in-store meet-and-greet at the Hot Topic.
Also on the bill is the group Hurricane Bells, which provided a song on the vampire movie's soundtrack.