Archive: October, 2012
Michael Klein, Philly.com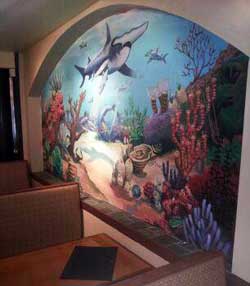 David Ralic is shooting for a mid-November opening of Ralic's on South, his 180-seat seafood-themed sports bar at 119 South St., and now he needs the chef.
Qualities: creative, hard working, and understands kitchen management and food costs.
(Well, of course.)
Michael Klein, Philly.com

Bill Curry of South Street's Copabanana says he's about a week from opening Redwood, a 60-seat wine bar and bistro next door, at 340 South St.
Curry says it will have a totally separate identity and is geared to be a neighborhood spot for people in Society Hill and Queen Village.
Curry says Redwood will be a subdued upscale bistro with cloth napkins but not tablecloths with the basic feel of the original Cafe Nola (which he operated with Judy DeVicaris for 16 years on South Street fom 1982 to 1996.) Think Frank Lloyd Wright Prairie and Arts and Crafts.
Michael Klein, Philly.com
House-made pasta, mozzarella and doughnuts, salads made tableside, wood-fired pizzas.
Lots of hot buttons are being pressed by restaurateur Scott Morrison, who is in the planning stages of a casual but high-minded Main Line restaurant I'm sure you'll hear a lot about in the coming months.
It's called Avero, and it's being teed up for an early 2013 opening in Devon Square Shoppes (821 W. Lancaster Ave. in Devon) - where the Wine & Spirits Shop was, in the same center as the Whole Foods.
Michael Klein, Philly.com
One final Arlen Specter story: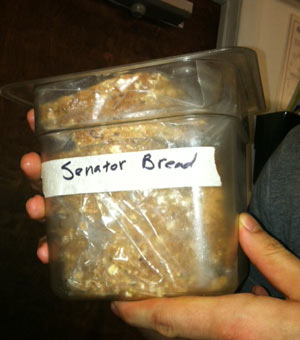 The senator and his wife, Joan, were regulars at the Oyster House, Sam Mink's Sansom Street seafooder.
Because of his health issues, Specter stuck to whole grains. That made the French baguettes the restaurant serves off-limits. To please him, Mink bought multigrain bread from Le Bus Bakery's shop three blocks away and stashed them in the freezer.
Michael Klein, Philly.com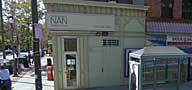 Nan, the BYOB at 40th and Chestnut Streets run by trailblazing French-Viet chef Kamol Phutlek, has been closed since late spring because of the chef's illness.
Now, Nan is gone.
I just spoke with clothing manufacturer Joey Sang, who said he was about a month and a half from opening the corner spot as Saigon Cuisine, a BYOB serving modern Vietnamese fare. Penn is the landlord.
Michael Klein, Philly.com

Iron Chef Jose Garces regaled a crowd of about 400 people Monday night at the Free Library with anedotes surrounding his new book, The Latin Road Home.
It's equal parts travelogue, memoir and cookbook, as he focuses on the five Spanish-speaking countries that factor into his life. Its recipes are easily scaled to the home cook.
As the on-stage interviewer, I had him recap his career, which took off in 2001 when he came to Philadelphia to open Alma de Cuba for chef Douglas Rodriguez and restaurateur Stephen Starr. Next was his opening of El Vez for Starr. That set the stage for his solo debut, 2005's Amada.
Michael Klein, Philly.com
Tuesday, Oct. 16 marks the debut of Fountain Porter, the corner bar replacing 1601 at 1601 S. 10th St.(10th and Tasker).
It's a partnership of Evan Clancy and Scott Pawlicky, who tended bar at the Kite & Key in Franklintown.
Clancy describes his wood-clad joint as an old-school corner bar with 20 drafts, affordable wine, indoor picnic tables, and a menu of meat and cheese plates - "nothing pretentious."
Michael Klein, Philly.com
Jose Garces has come a long way since he opened Amada in 2005.
Won a James Beard Award. Won a spot on Iron Chef.
Opened 14 more restaurants in five cities, plus a taco truck. And a farm in Bucks County. And cinched a catering contract at the Kimmel Center, where he will open a boutique restaurant, Volver, where he himself will cook. And he and his wife, Beatriz, launched a family foundation.