Archive: October, 2009
Michael Klein, Philly.com
Coquette, the bistro at Fifth and Bainbridge Streets on the edge of Queen Village, has had its share of drama in its two-plus years:
Now, it looks more serious.
The Philadelphia Sheriff's Office has the premises listed for a sheriff's sale at 11 a.m. Oct. 29.
Michael Klein, Philly.com
Talk about clock management!.
Eagles QB Donovan McNabb and his wife, Raquel, are expecting another child in December.
This represents mighty quick work.
Michael Klein, Philly.com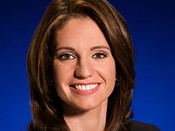 CBS3 morning meteorologist Maria LaRosa, 33, is expecting her third child in May.
She and her husband, Mariusz, have two boys: Michael, who will be 4 this weekend, and Justin, a year old.
Michael Klein, Philly.com
Campo's (214 Market St. in Old City) has been running a contest to create a new sandwich, and a regular cinched it.
David Howard named his entry after his neighborhood, and the Bella Vista includes chopped ribeye, aged Provolone, pepperoni, hot peppers and garlic aioli smothered with Campo's macaroni and cheese.
Ten percent of each $9 sale through Nov. 20 goes to the cancer-support charity Helen's Hope.
Michael Klein, Philly.com
Shila, the femme voice on Danny Bonaduce's morning show on WYSP (94.1), parted company with the station, effective Friday.
Station manager Andy Bloom says the decision was mutual.
While they search for a replacement, the show will include Bonaduce and producer Metro.
Michael Klein, Philly.com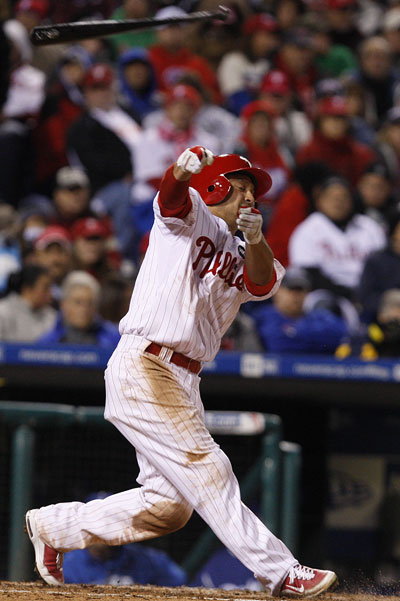 "Like a fragmentation grenade" is how South Jersey comedian Spins Nitely describes the feeling of being hit by the baseball bat that flew out of Shane Victorino's hands Sunday night.
Nitely says he was the third person to be hit by the projectile. "It hit me [in the top of the head] and went straight up in the air. Then it went east," he said, sporting a lump the morning after.
Victorino, who was clearly mortified by his slip-up, gave away two autographed bats to his victims, besides the errant one.
Michael Klein, Philly.com
Tune-in alert:
"Little Steven" Van Zandt of Bruce Springsteen's E Street Band will control the playlist when he joins Andre Gardner on WMGK (102.9) today (10/19) at 3 p.m.
Michael Klein, Philly.com
Saturday night sightings:
Chase and Jennifer Utley sharing pizzas at Pizzeria Stella in Society Hill. He wore a cap and was largely unrecognized in the jampacked eatery.
Raul Ibanez and Jayson Werth among a large party at El Vez in Midtown Village.