Archive: October, 2009
Michael Klein, Philly.com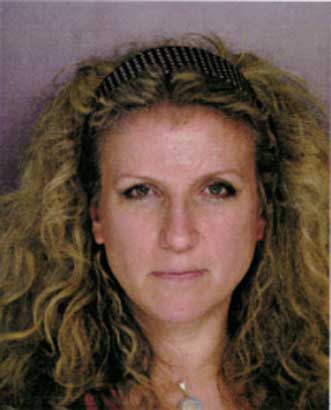 Wired 96.5's Chio in the Morning and auto dealer Gary Barbera plan to give a pair of Game 3 tickets to Susan Finkelstein, the woman accused of trying to trade the promise of sex for Series tickets on Craigslist.
Chio, who got the woman's lawyer on the air this morning to extend the offer, plans to put her on the air at 8 a.m. Thursday.
They expect to give the tickets on Friday afternoon at Barbera's car lot on Roosevelt Boulevard -- no strings attached.

Michael Klein, Philly.com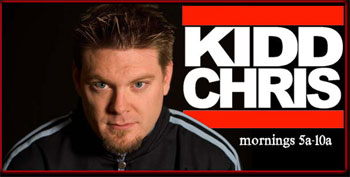 Kidd Chris, sacked in May 2008 from WYSP, has landed at 101 KUFO, a hard-rocker in Portland, Ore., with a morning show.
The station trumpeted his hiring today, explaining that he has worked in Syracuse, Wichita, Sacramento, San Antonio, and most recently Philadelphia. He recently stopped his Internet show, which suggested that a station was about to announce his hiring.
"His association with the Howard Stern Show put Kidd Chris on the map and he's been grabbing attention and ratings ever since. Now making his home in Portland, Kidd Chris is fired up and ready to get back on the air, keeping listeners on the edge of their seats, wondering what he'll do next. Everyone is about to find out now at 101 KUFO," the station says.
Michael Klein, Philly.com
With Pizzeria Stella reaching its first month at Second and Lombard Streets comes talk that owner Stephen Starr may be fixing to expand it one storefront north on Second Street.
Right now, that is the home of Equilibrium Pilates, whose owner, Brie Adina Neff, believes that her days at 420 S. Second St. are numbered after 6½ years.
Starr confirmed that his company was in talks with the building owner, Michael Untermeyer (the DA candidate).
Michael Klein, Philly.com
Talk-show host Ellen DeGeneres, who's been trying to build her Twitter following, put out a challenge on Tuesday, tweeting that those who showed up at Villanova University's Connelly Center had a chance to win a big prize.
DeGeneres tweeted that the first 12 followers to show up in only a fake mustache and bathing suit would be in the running to win a pair of tickets to the World Series.
The 12 followers had 15 minutes to write a 30-second rap to tell her why they should win.
Michael Klein, Philly.com
Rob and Maggie Wasserman, who own Rouge on Rittenhouse Square, are getting into the burger biz.
Zoning variance permitting, they're planning 500° for a storefront at 15th and Sansom Streets. (The space, which has been empty for years, is on the 1500 block of Sansom Street, just off the corner next to Roy's and across from the parking garage.)
Opening of 500° will be in the first quarter of 2010.
Michael Klein, Philly.com
Eagles QB Michael Vick is the scheduled guest for Reuben Frank's sports chat at Vesuvio restaurant (736 S. Eighth St.) from 7 to 8 p.m. Thursday.
It's free to watch.

Michael Klein, Philly.com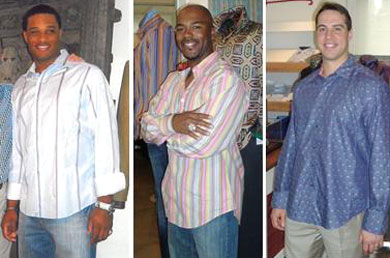 The World Series has created a conundrum for designer Robert Graham, who makes the casual shirts favored by the Phillies' Jimmy Rollins as well as Yankees players Mariano Rivera, Mark Teixeira, Robinson Cano, and Jorge Posada.
Not wishing to take sides, the New York-based Graham is rooting for both teams, and will name a new line after the winning team. "This is the best World Series ever for me," he told me. "It's a win win. I've got fans on both benches."
Boyds carries the RG shirts, at prices from $198 to $300.
Michael Klein, Philly.com
Phils shortshop Jimmy Rollins did the "10@10" bit on Jay Leno's show last night.
Jay asks 10 questions.
Best lines: