Archive: January, 2013
Michael Klein, Philly.com
Sean Coyle, who founded Bourbon Blue, is revving up a new project in Manayunk.
The Goat's Beard - and Coyle is not referring to the hair beneath the chinny-chin-chin of a farm animal but to the native Pennsylvania plant (Aruncus) - is taking shape at 4201 Main St., the former Main Street Bar & Grill and what for many years was Thomas'.
He calls the menu "whiskey bar meets bold American cooking," with many gluten-free options. Chef Dan Connelly (a former owner of Northern Liberties' Copper Bistro) will obtain as much of the American menu from local sources as possible. Industrial-meets-rustic atmosphere.
Michael Klein, Philly.com
Supply ... demand.
Fewer chickens walking around without wings... Fewer wings slathered in butter and Buffalo sauce.
This lesson in economics comes courtesy of the National Chicken Council, which told MSN that a 1 percent drop in production means wings have hit a record high price - wholesaling for $2.11 a pound, 26 cents more than a year ago.
Michael Klein, Philly.com
Chef Clark Gilbert has revamped his Manayunk Euro bistro Gemelli on Main (4161 Main St.) into a French bistro called Bisou.
It opened last night.
Gemelli - which was launched in mid-2011 after a short spell in Narberth as a BYOB - "didn't work out as we had hoped," Gilbert told me. As he and his investor began hashing out a change in concept, "the word 'bistro' kept coming up."
Michael Klein, Philly.com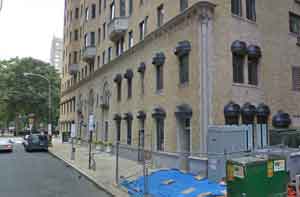 There's even more caffeine in store for Rittenhouse Square.
Already home of the flagship La Colombe on 19th Street north of the square, this spring it's getting the first Philly branch of New York's Joe Coffee Bar, at 1845 Walnut. Metropolitan Bakery is opening a cafe on 19th Street, south of the square, in a matter of days.
Now cast your eyes to the west side of the square and the 222 Rittenhouse condo building. Cafe L'Aube - the roaster/creperie with locations at 17th and Wallace and in the new NextFab studio on Washington Avenue - wants to take a wee spot in the 222 Rittenhouse building, on the Locust Street side. Zoning is pending.
Michael Klein, Philly.com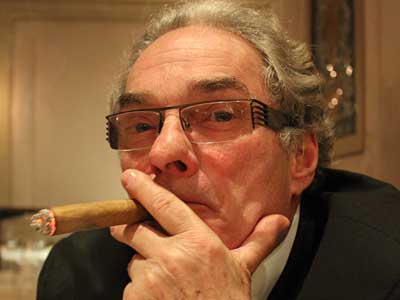 Georges Perrier just got his name bec. Er, back.
The French chef was honored last year when Le Bec Fin reopened under new owner Nicolas Fanucci.
The subterranean bar, known as Le Bar Lyonnais during Perrier's regime, renamed Chez Georges.
Michael Klein, Philly.com
Chef Matthew Ridgway's uncompromising charcuterie, which fans found recently at the Rittenhouse Farmer's Market, is getting a new, permanent home.
Ridgway, who left the Fountain in 2000 to serve as Chef Jean-Marie Lacoix's first chef de cuisine at LaCroix at the Rittenhouse, is moving his home base from Bucks County across the bridge to Rosemont, N.J., a burg in Hunterdon County about five miles from New Hope.
He writes that this new venture not only will feature a retail counter for fans of PorcSalt bacons and charcuterie, but also his first restaurant, The Pass.
Michael Klein, Philly.com
Shake Shack - the burger chain that opened last summer at 20th and Sansom Streets - is indeed opening in University City - taking space at Drexel at 3200 Chestnut St.
A spokesman confirmed this to me. Timeline is late summer/early fall.
Shake Shack will join another New York-rooted operation there, Joe Coffee Bar.
Michael Klein, Philly.com
Center City could be a step closer to getting a Cheesecake Factory.
That decision is now in the hands of the Center City Residents' Association's zoning committee, which Tuesday night heard a redevelopment plan for the southeast corner of 15th and Walnut Streets.
The plan calls for the demolition of the strip of retail businesses along the east side of 15th Street from Walnut Street to Chancellor Street - previously a bank, hair salon, coffee shop, and restaurant - as well as two adjacent properties on Walnut Street. A new building, to have a green roof, would house the popular restaurant as well as retail.
Poll: Pass the Cheesecake?

(1599 votes)