Archive: January, 2013
Michael Klein, Philly.com
One of the oddest restaurant games was played last year at 1201 Spruce St.
The ambitious Odd Fellows Cafe opened in that big-windowed corner space, backed by Betty Ortiz, formerly of Spruce Street Espresso. By October, Odd Fellows and Ortiz were gone. It was then rebranded YOLO, as in "you only live once." That didn't last two months.
Thursday, Jan. 31 should see a reopening and a rebranding.
Michael Klein, Philly.com
After 130 days in business, Old City's Craft & Claw, the seafood successor to Mad River at 126 Chestnut St., is "closed indefinitely while we reassess the situation," says manager Max Tucker.
He told me that the majority partner ordered the closing two weeks ago.
Tucker labeled as untrue the rumors that lawsuits surrounding Mad River were its undoing, and a look at state court records shows nothing to support that theory.
Michael Klein, Philly.com
Shake Shack announced this morning that not only will it open a location this summer at 3200 Chestnut St. in University City, but that it also will build a new one from the ground up in King of Prussia.
Shake Shack's King of Prussia location is scheduled to open on Mall Boulevard in King of Prussia, on mall property. The location previously was a Wachovia Bank.
This one also will be Shake Shack's second solar powered restaurant, with a solar panel-covered roof that will produce about 10 percent of its energy.
Michael Klein, Philly.com
The grocery store-as-restaurant has been popping up as a trend.
Court Street Market in Brooklyn... Jeffrey's Grocery in the West Village.
Fairmount Grocery is coming to 19th Street and Fairmount Avenue this fall.
Michael Klein, Philly.com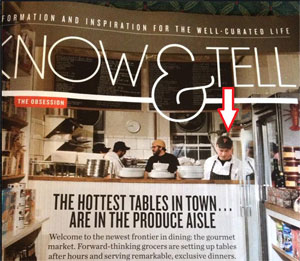 Details has a couple of Philly connections in its current issue.
Hop Sing Laundromat in Chinatown is cited as one of its Best New Bars in America, in its High-End Cocktail category. Details praises "the 1,000-bottle inventory and the enigmatic, always cuff-linked owner-host known only as Lêe" and digs the "feel of aristocratic exclusivity, thanks to Victorian accents and Lêe's strict house rules (no sneakers, no photos)."
Michael Klein, Philly.com
Michael Pasquarello is so over the friends-and-family meals, so he will open Bufad, the wood-fired BYOB pizzeria at 13th and Spring Garden Streets, at 6 p.m. Jan. 25 - a week ahead of schedule.
Pasquarello, who also owns Cafe Lift and Prohibition Taproom down the street with his wife, Jeniphur, is making a lot of the ingredients from scratch.
Industrial decor includes rough-finished floors, wood-and-steel tables, and tiles.
Michael Klein, Philly.com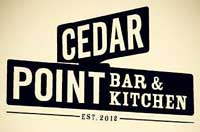 Shannon Dougherty and Liz Petersen are just a few weeks from opening Cedar Point Bar & Kitchen at Cedar and Norris in Fishtown.
They spent 6½ years on Northern Liberties' Liberties Walk with their BYO/catering operation A Full Plate Cafe.
The space, which seats about 50 guests at high and low tables and the bar, also will have a large deck for outdoor dining. The bar will feature specialty cocktails and craft brews rotating on 15 taps.
Michael Klein, Philly.com
In the ye olden days (say 30 years ago), a fireplace in a restaurant was a romantic notion - a harking back to the era of the country inn.
Now, not so much.
Fireplaces in today's restaurants are more set pieces. Take Jones at Seventh and Chestnut, or Hawthornes at 11th and Fitzwater, or the bar area at The Mildred at Eighth and Christian. During this cold snap, fireplaces are worth seeking out - if not for warmth, then for conversation.