Archive: January, 2011
Michael Klein, Philly.com
Those restaurant-makeover shows just won't quit.
Kitchen Nightmares ... Restaurant Impossible ...
Philadelphia Casting, helping to gin up a national reality show, is now looking for a dive bar, karaoke bar, beach bar, wine bar, sports bar, music venue, nightclub or another kind of bar that is in danger of closing.
Michael Klein, Philly.com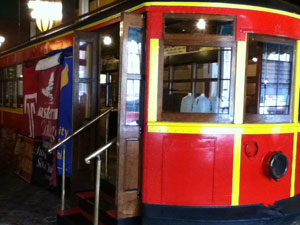 The Spaghetti Warehouse at 1026 Spring Garden St., which closed before Christmas, is being sold pretty much down to the walls.
Auctioneer Barry Slosberg will sell the knickknacks and furnishings starting at 9 a.m. Saturday (1/29) on site. Many old signs and some overly lacquered furniture, plus a few cool pieces such as a barber pole and potbelly stove, are among the lots, as well as restaurant equipment.
Even the trolley sitting in the main dining room is good to go, but as Slosberg told me, it will not be an easy sale.
Michael Klein, Philly.com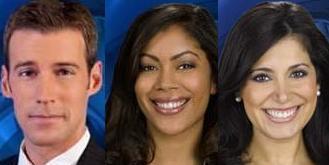 Action News will go with an anchor threesome -- Brian Taff, Shirleen Allicot, and Alicia Vitarelli -- when it launches a 4 p.m. newscast this summer. Weathercaster Adam Joseph also will be part of the show.
This came to light Thursday on the site TVSpy.com, which announced the promotions of Taff and Allicot. They share an agent, who apparently placed the notice with the site.
All three are relative newbies: Taff started in October 2009, Allicot started in May 2010, and Vitarelli started in October 2010.
Michael Klein, Philly.com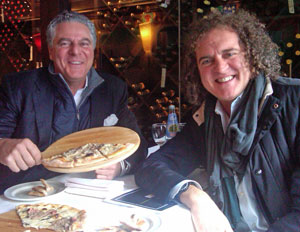 With less than 90 days before Serafina's scheduled opening at 10 Rittenhouse, restaurateurs Vittoro Assaf and Fabio Granato visited the construction site Wednesday and met Mayor Nutter before jetting off to their next project, in Brazil. Serafina, a polished Northern Italian with a celebrity clientele, will have a cafe on the 18th Street side and dining tables along Sansom Street, as the windows will face The Dandelion on the opposite corner. Assaf and Granato are obsessed with their pizza program, and from one of their NYC properties, they've been noodling around with a Philly cheesesteak pizza -- that is nine cheeses, truffle oil, and filet mignon. Good? "I'm worse than a food critic," Granato replied. (And since you asked: Yes, gluten-free pastas will be offered.) Serafina's site is here.
---
Props to Moon Krapugthong of Manayunk's Chabaa Thai and MangoMoon. She has snagged an invitation to cook at the James Beard House in New York on April 4. Menu is not set.
Michael Klein, Philly.com
Jonathan Makar confirms that Snackbar, his boite at 20th and Rittenhouse Streets, will close after service on Feb. 5, wrapping up after four years and three months. (A report surfaced this morning at PhillyChitChat.com.)
"It feels like the right thing to do at the moment," Makar told me.
Talk is that his five-year lease is coming up.
Michael Klein, Philly.com
Winter Beerfest, which didn't come off Saturday (1/22) at the Starlight Ballroom because of undisclosed issues, has a new date and venue:
Feb. 12 at the Electric Factory.
Tickets will be honored then and there, per a note on the website.
Michael Klein, Philly.com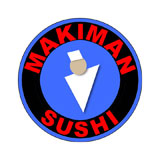 Makiman, a Japanese BYO that has a solid following at its location on the Five Points intersection in Northeast Philly, has opened its Center City branch.
It's on the ground floor of Center City One, at 1326 Spruce St. (215-546-0180).
Menu includes cooked dishes, in addition to the sushi/sashimi.
Michael Klein, Philly.com
In 1985, the entertainment show Dancin' on Air had this brilliant idea to allow locals to perform.
One call to Shadow Traffic was enough to get John Brown, Rod Carson, John Butterworth and others in front of the mics to get down with their bad selves.