Michael Klein, Philly.com
Three entrepreneurs were talking about food and the conversation veered into the topic of Korean fried chicken, that twice-fried-but-not-greasy street food.
This sent them on a bird-hunting trip to New York, which has a respectable contingent of chicken shops. (Philly has a few - Cafe Soho in West Oak Lane and Blue Bell, Chick-a-licious in Washington Square West, and Federal Donuts.)
The winner, said David Taing, was Bonchon, a South Korea-rooted franchise that planted its American flag in New York City a few years ago. "We said, 'Philly needs this.' "
Michael Klein, Philly.com
Chris Fetfatzes and Heather Annechiarico's lives turned upside down the morning of Feb. 21, 2014, when they arrived at Hawthornes, their Bella Vista beer shop/restaurant, to see firefighters playing water on their burning building at 11th and Fitzwater Streets.
They vowed to rebuild.
As Fetfatzes explained, that wasn't too easy. He could stand in the dining room and see clear to the sky. No roof. Then last winter's bitter cold broke the water pipes in the shell.
Michael Klein, Philly.com
The kitchen life is not an old man's game, they say.

In this case, it's a young woman's.

Meet Christina DeSilva, the new executive chef at Taproom on 19th, in South Philadelphia.

She is 21, a Lansdale native and graduate of JNA Institute of Culinary Arts. She externed with Elijah Milligan when he was at Stateside. She worked last summer at Morgan's Pier for chef David Gilberg.

Michael Klein, Philly.com
Night Market will get a national shout-out.
It may be a tad too soon to set the DVR, but the Feb. 24 episode of the new Cooking Channel show Rebel Without a Kitchen, starring Matt "Fidel Gastro" Basile*, delves into the fine points of The Food Trust's warm-weather food truck extravaganza.
The series may be new, but the episode is not. It was shot in Chinatown on Oct. 3, 2013.
Michael Klein, Philly.com
Abner Silver, 79, who traded in a law career four decades ago to buy into the Jim's Steaks location on South Street, died today of complications of Alzheimer's disease.
"He loved Philadelphia. He didn't like the practice of law," Kenneth Silver, one of Abbie Silver's sons, said today to explain the career change.
Mr. Silver, a graduate of Overbrook High School and Temple University's law school, initially worked in the District Attorney's Office but moved on to a private practice.
Michael Klein, Philly.com
Bucks County-raised Chad Kubanoff, having dropped out of the Culinary Institute of America, knocked on the doors of Daniel (in New York) and Alinea (in Chicago) to get his real-world experience in classical and modern cooking.
But it was an episode of Anthony Bourdain's No Reservations that really made him attempt something bold: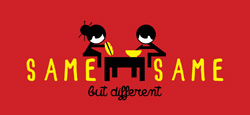 Flying to Vietnam and landing an executive chef's job at a restaurant in Ho Chi Minh City - directing a staff of 18 without knowing the language.
Michael Klein, Philly.com
About a year ago, I reported that a branch of Carlo's Bakery - popularized by the TLC series Cake Boss - was coming to the corner of 21st and Walnut Streets, near Rittenhouse Square.
But there was no official word from the camp of owner Buddy Valastro.
Until last week, when Buddy called to confirm that the location is a go in the former Hollywood Tans parlor. He says it should open in March.
Michael Klein, Philly.com
With his Northern Liberties bar/restaurants N. 3rd and Silk City humming along two years ago, Mark Bee was looking to expand into Center City.
Bee considered the defunct Key West nightclub on the back-street Center City corner of Juniper and Chancellor Streets. But in the summer of 2013, a larger venue became available: Sisters - the city's longest-running lesbian bar - had closed after a 17-year run next door at 1320 Chancellor St.
From 1933 till 1986, the place was Frankie Bradley's, an oldtime steakhouse and celeb hangout. Bradley's was succeeded for several years by Hesch's, also a steakhouse, before Sisters opened in 1996.