Archive: May, 2012
Michael Klein, Philly.com
June 6 is engrained in American culture as the anniversary of the Allied forces' crossing the English Channel and launching a bold offensive that presaged the end of the Nazi occupation of Europe.
This year, June 6 simply will mean the start of great fries, burgers, flat-top-grilled hot dogs, frozen custard, and shakes as the city's first Shake Shack is down for an 11 a.m. opening at the southwest corner of 20th and Sansom Streets.
The casual concept was launched eight years ago in New York's Madison Square Park by restaurateur Danny Meyer and Union Square Hospitality Group.
Michael Klein, Philly.com
The onetime Delaware Avenue club Rock Lobster - which was the hottest thing going in the '90s - has been revived as a seasonal beer garden run by Four Corners, operators of Lucy's, Ortlieb's, Drinker's, et al.
Morgan's Pier (221 N. Columbus Blvd.) is named after the guy who, as legend goes, was the first person to cross what is now the Benjamin Franklin Bridge before its 1926 opening. The bridge is just south of the pier.
Four Corners has spruced up the decking, adding patio furniture, picnic tables and chairs, and clevely trucking in shade trees. It also has the good sense to have Little Baby's Ice Cream vending on site, to add a sweet counterweight to consulting chef David (Meme) Katz's pub picnic menu. (Food was hard to come by at last night's media preview, but the pineapple-ancho wings, bibb lettuce wraps, and fries were fine. See a PDF of the menu here.)
Michael Klein, Philly.com
Noir, the '40s/'50s-theme gastropub from Marcos Decotiis (formerly of La Stanza), is aiming for a June 4 soft-opening at 1909 E. Passyunk Ave., dovetailing with Philadelphia Beer Week. Next door, at 1911 E. Passyunk, chef Chris Kearse is about two months from opening Will, a BYO.
Hop Sing Laundromat, in development for two years, is supposed to soft-open tonight at 1029 Race St.
Michael Klein, Philly.com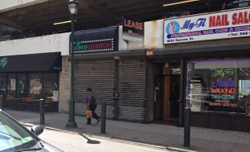 The second Federal Donuts shop is pegged for a former video store at 1632 Sansom St.
As tipped on the Philadelphia Real Estate Blog, owners Michael Solomonov and Steve Cook attended the Center City Residents Association's zoning committee meeting last night to pitch the idea. Given that there's a nail salon next door and just a parking garage above, there's hardly a reason for opposition.
Their rep tells me the coffee-doughnuts-fried chicken menu will be the same as the first shop that opened Oct. 17 at 1219 S. Second St.
Michael Klein, Philly.com
Can you name a town in the Philly suburbs with more restaurants per square mile than Media?
Dining destinations such as Doylestown, Cherry Hill, Ardmore and even West Chester don't come close to the Delaware County seat.
Three newcomers have joined the borough's mix in the last two months:
Michael Klein, Philly.com
Now that it's gotten out of the Philadelphia news business, private equity fund Angelo, Gordon & Co. has bought Benihana, the Japanese steakhouse chain. There are locations in Pennsauken and Plymouth Meeting.
Benihana announced that it will go private in a $296 million deal.
Flashing knifes, lots of cutting, high heat ...
Michael Klein, Philly.com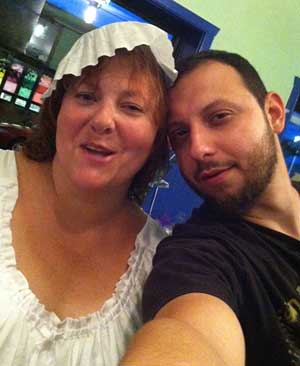 Samantha "Sam" Mickey, who made brunch cool again in 1997 when she opened Morning Glory Diner at 10th and Fitzwater Streets, died May 12 after a long battle with brain cancer.
She was 44 and leaves behind three kids, ages 12, 10 and 7.
Jenny Greer, who's been running the diner since Sam grew weaker, is organizing a benefit for the Cancer Support Community of Philadelphia (formerly the Wellness Community of Philadelphia) in Fairmount Park, where Sam was cared for.
Michael Klein, Philly.com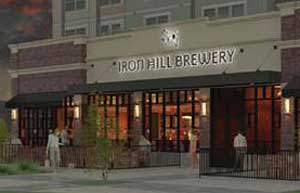 Iron Hill Brewery & Restaurant has inked a lease for its 10th location and the second in South Jersey as it is taking a spot at Voorhees Town Center (nee Echelon Mall).
Opening is targeted for this winter.