Archive: February, 2012
Michael Klein, Philly.com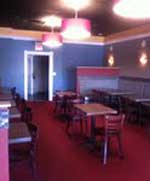 Marlo Fioravanti Dilks and Jason Dilks are rolling out their third location of their Neapolitan-style pizzeria, SliCE, tonight: Tower Square Shopping Center, 137 Egg Harbor Rd., Sewell, N.J. (856-302-5099).
It had been a long-empty pizzeria.
It's been redone and seats about 70, including full waitress service.
Michael Klein, Philly.com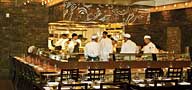 For those who like to dine at the supermarket, make note:
March 14 is the opening of the Whole Foods market in Glen Eagle Square Shopping Center (475 Wilmington West Chester Pike, Glen Mills). It will feature an organic coffee bar and pub, as well as a beverage cart featuring energy shots on tap.
The Wegmans store in King of Prussia, opening in May, will have a full-service restaurant called Next Door Bar & Grill on property adjacent to the store. The restaurant will open this fall. This will be Wegmans' second Next Door; the first opened in 2009 across from the flagship in Rochester, N.Y.
Michael Klein, Philly.com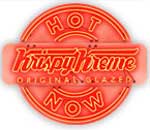 Krispy Kreme is giving away free doughnuts for Fasnacht Day (or Mardi Gras).
Anyone thinking, "Oh, poor Krispy Kreme. They're really taking a bath today," is mistaken.
Though he declined to disclose specific numbers, Krispy Kreme franchisee Brian Zaslow said sales at his four area shops would be up 30 percent today. (Baking Management estimated last year that Krispy Kreme sold 29.3 million doughnuts a year chainwide.)
Michael Klein, Philly.com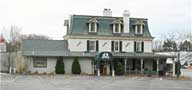 The General Lafayette Inn in Lafayette Hill is back on the market.
Sovereign Bank, which acquired the property in a foreclosure, is asking $1.35 million.
The inn, on Germantown Pike just north of Chestnut Hill, was last operating as a brewpub. It closed in September 2010.
Michael Klein, Philly.com
The stretch of South Street west from Broad Street sure is seeing life.*

Former Philly ad exec Holly Ricciardi is behind Magpie Artisan Pie Bakery & Boutique, a vintage/modern 20-seater (plus 8 at the counter) due to open at 1622 South St. in June.
Magpie's opening list includes sweet pies (such as sour cherry almond streusel; salted chocolate meringue; orange blossom peach raspberry) as well as savory pies (such as croque monsieur; spinach dill feta; ham potato leek; and chicken tarragon).
Michael Klein, Philly.com
The James Beard Foundation has released its so-called long list - the semifinalists for this year's awards. The list of finalists will be released March 19, and the awards themselves will be handed out May 7. (See PDF for complete list.)
Of Philadelphia note
Best New Restaurant (with LaBan links): The Farm and Fisherman; Tashan; Zeppoli
Michael Klein, Philly.com
A third West Ave Grille is on the way: Redwood Shopping Center on Route 232 in Southampton, the former City Kitchen. Opening is due in mid-March.
And Chickie's & Pete's keeps rolling up more locations. Next up will be the former J.B. Dawson's in Drexel Hill's Pilgrim Gardens Shopping Center. June is the target.
Michael Klein, Philly.com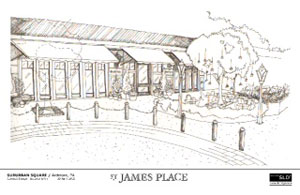 Restaurateurs hoping to open in the city are almost guaranteed a challenge to their liquor licenses. Neighborhood associations want assurances that these bars won't become nuisances, or that they won't otherwise detract from the quality of life.
Oppositions to liquor licenses in most suburban towns are rare - rarer still if they're not in the heart of a residential neighborhood.
Consider The Saint James, an American restaurant planned for Suburban Square in Ardmore. It'll take over the Victoria's Secret.