Archive: November, 2012
Michael Klein, Philly.com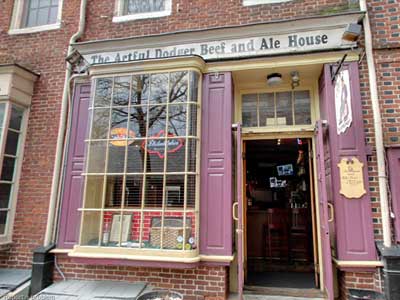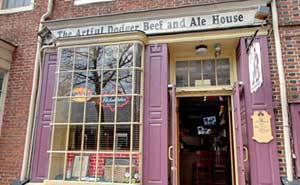 The Artful Dodger - located at 400 S. Second St. in a historic building across from the Head House Square shambles in Society Hill - is on the market, says the building's owner, Mary Beth Gallo.
This site supposedly was the Head House Bar back in 1771. It has been known as the Artful Dodger, under assorted operators, since 1990.
Michael Klein, Philly.com
If you're going to buy a restaurant gift certificate for a friend, relative, and business associate this holiday season, can you please do the recipient another huge favor?
Enclose a note that urges him or her to use it as soon as possible.
Restaurant gift certificates are fun to give and fun to get. But they seem to carry a degree of risk.
Michael Klein, Philly.com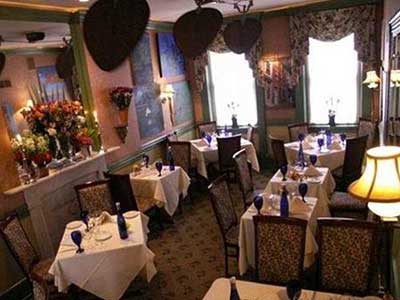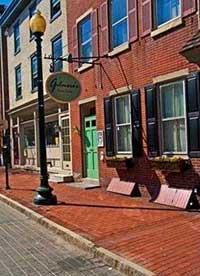 Gilmore's restaurant racked up the awards in its 11 years on Gay Street in West Chester.
Since chef-owner Peter Gilmore elected to shut the BYOB's doors last July, it's been empty.
But you can buy the joint, clean it up, and be a restaurateur.
Michael Klein, Philly.com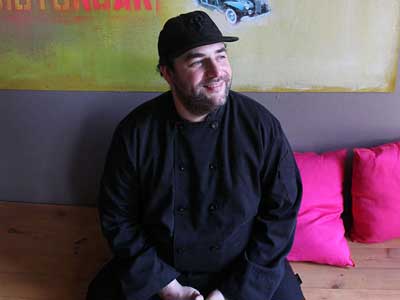 Sam Jacobson, who'd won great notices as chef at Lansdowne's Sycamore BYOB, says he's leaving in about 10 days.
Jacobson started at Sycamore nearly four years ago, taking over from opening chef Meg Votta, who passed away from ovarian cancer in 2009. He also was chef at NoBL, the nearby BYOB that recently closed.
Jacobson, a London native who trained in the States, went to Facebook Saturday night to say: "It's with great trepidation that I move on, but I must do so."
Michael Klein, Philly.com
Italian restaurants seem to be the Big (Old) New Thing. I told you about the brand-new Eatalia in Fishtown the other day. Cast your eyes to Lumberton/Mount Holly, where the Lamberti folks will open a new casual concept, Italyani, on Friday, Nov. 23. Italyani - a dinner house replacing Lamberti's Milano Modo - has a Brooklyn theme going, and they're pushing prix-fixe menus for two. You get a choice of salad, pasta fagioli or soup of the day; an entree; and a bottle of wine, and the total tab for two people is $35 (Sunday-Thursday) or $40 Friday-Saturday. There's an a la carte menu, too.
Italyani Food & Wine Brooklyn Style, 1643 Route 38, Lumberton, N.J., 609-288-6070, www.italyani.net
Looking ahead, Italian fans: Fratelli's Italian Bistro has a Dec. 1 opening at 1339 Chestnut St., a former Marathon Grill location just off Broad Street. This is the crew from the former Italian Bistro at Broad and Walnut Streets.
Michael Klein, Philly.com
Zagat.com is out with a list of the 10 gastropubs in the Philly area deemed "must visits."
This round-up of "drink-happy eateries" was produced by Zagat.com's Danya Henninger and was culled from the 2013 Zagat Survey, which I edited based on surveyors' comments.
No. 5 - for example - was Pub & Kitchen, whose Zagat review goes like this:
Michael Klein, Philly.com
Frank Crocetto spent six years working at Old City's Trattoria del Ghiottone, followed by eight years managing its then-sister restaurant, Il Cantuccio in Northern Liberties.
Crocetto moves out on his own this week with Eatalia, a simple Southern Italian BYOB at 2723 E. Cumberland St. in Fishtown. The spot, beside I-95 and just off Aramingo Avenue (and literally 7 minutes from Center City), previously was Bistro Juliana.
Crocetto enlisted former coworker Ernesto Lima as chef, and they're executing a slightly more expansive menu of easy-priced favorites. Same menu is on for lunch and dinner; house specialty (and the priciest dish) is black-and-white sesame-encrusted tuna served in orange Triple Sec glaze, $14 at lunch, $22 at dinner).
Michael Klein, Philly.com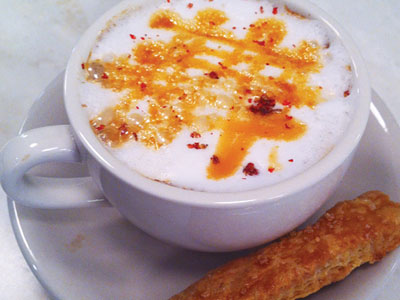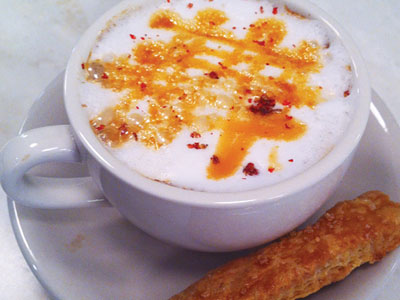 As if the pies aren't rich enough at Magpie Artisan Pie Bakery & Boutique (1622 South St.), Holly Ricciardi has introduced a line of lattes whose syrups are made in-house, as well as hot chocolate with house-made vanilla bean marshmallows.
A latte reminiscent of her Buttery Caramel Apple pie includes La Colombe espresso, warm milk, cinnamon, nutmeg, topped with buttery caramel sauce and pink peppercorn. The Pumpkin Spice Latte syrup is made with housemade pumpkin butter pie base. Other flavors: Vanilla, Orange Cardamom, Peppermint, and Peppermint Mocha.
The 12-ounce lattes sell for $4.50 each and the hot chocolate is $3.50. They come with a crispy "pie fry" - made from the pie dough - for dunking.