Archive: October, 2012
Michael Klein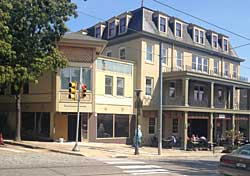 The Chestnut Hill Hotel - now undergoing a major spruce-up - has a tenant to fill the prime restaurant space previously occupied by The Melting Pot.
Bardea (bar-day-ah) will be an Italian-leaning American with a wood-fired pizza oven, salumi bar, fresh pasta, wines/cocktails, outdoor dining via newly installed windows on Germantown Avenue.
"Affordable sophistication" is how operating partner Scott Stein describes it.
Michael Klein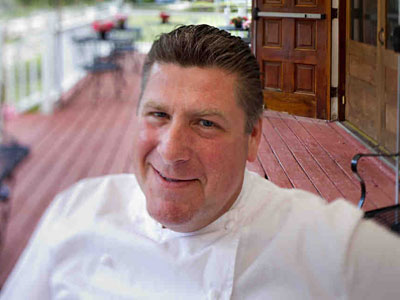 Tony Clark - who raised eyebrows six months ago when he landed as chef at Serafina off Rittenhouse Square - has a new gig: He's joined Valley Forge Casino Resort as the executive chef of its showcase restaurants Pacific Prime and Viviano.
The company said it would announce the move Friday, Oct. 26.
Clark's background includes the Four Seasons; his own, eponymous restaurant at Broad and Sansom Streets; a 10-year private-cheffing engagement; and a very short stint at Harry's Savoy Grill.
Michael Klein
Hogfish, which opened in the summer of 2011 in the former Osaka space next to Flavor, at 372 W. Lancaster Ave. in Wayne, is closed.
Answering machine calls it "temporarily closed" and says it will reopen soon.
I have a call in to owner Ed O'Neill and will update.
Michael Klein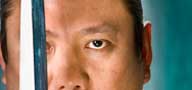 Iron Chef Masaharu Morimoto, whose Chestnut Street flagship restaurant is turning 11 next month, is opening a Morimoto in Maui.
It will be at the Andaz Maui at Wailea Resort & Spa, scheduled to open next summer. He also has Morimoto Waikiki in Honolulu.
Michael Klein

What's being billed as the big cookbook of the year comes out Oct. 23.
It's Thomas Keller's fifth book, Bouchon Bakery, featuring the bakery wizardry of Bouchon executive pastry chef Sebastien Rouxel and head bread baker Matthew McDonald. They're having fun with flour, as evidenced by recipes for croissants, macarons and ersatz Oreo cookies.
Keller, widely regarded as the best chef in the country (The French Laundry, Per Se, Bouchon), is book-touring with Rouxel.
Michael Klein
A few moves this week:
In Ambler: Rosey's BBQ has shuttered its smaller shop after 16 months. Owner Chad Rosenthal is being really tight-lipped about his plans, other than to hint that he'll resurface on Butler Pike. Which brings to mind one vacant spot: The former Shanachie, around the corner. Rosenthal (at left) is brother of Realtor-slash-Bachelorette heartthrob Reid Rosenthal.
---
A version, at least, of the critically praised Circles Thai is primed to go into 126 Bala Ave. in Bala Cynwyd, says Sarapee Hirankarn, an owner of the current operation, a Thai-Viet hybrid called Pa & Pa. She told me that the changeover would occur in late November or early December and that some Pa & Pa items could see their way onto the new menu. Circles owner Alex Boonphaya, whose original location is in South Philly and who opened a Northern Liberties branch over the summer, isn't talking.
---
Michael Klein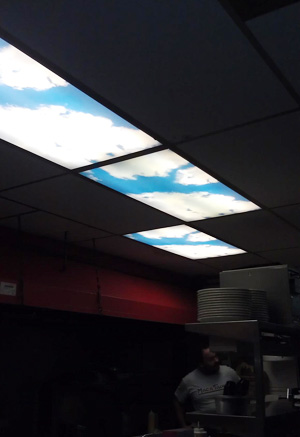 On the Fx hit comedy It's Always Sunny in Philadelphia, Mac owns a bar in Philly.
To ensure that life imitated art, Rob (Philly-raised Rob McElhenney) and his real-life wife, Kaitlin Olson (Dee on the show), bought into Mac's Tavern, which opened in 2010.
The bar, run by fellow St. Joe's Prep alumni, is doing great business at 226 Market St.
Michael Klein
Mike Stollenwerk's seafood restaurant, Fish, has moved about 100 feet east on Locust Street into a storefront space at 1234 Locust St. It's just to the left of the main entrance of the Independent Hotel and more or less across the street from Vedge. (See previous.)
In a couple of weeks, Fish's former digs at the corner of 13th and Locust Streets - which you might remember as a series of clubs such as Bump - will open as the more casual Rhino Bar, serving food till 1 a.m.
The new incarnation's decor reflects the clean, contemporary look down the street. But the seafood counter and smaller footprint seem to align it with Fish's pre-2012 spot at 1708 Lombard St. Wine and cocktails are available, though there is no bar.