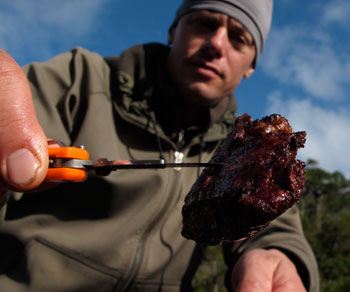 The Philadelphia Home Show, starting Saturday at the Convention Center, has a food tie-in: Outdoorsman Steven Rinella (star of MeatEater on The Sportsman Channel) will appear from 1 to 3 p.m. on Day One to talk about hunting (he does it 150 days a year), cooking (cooks what he kills), and his new book Meat Eater: Adventures from the Life of an American Hunter. Why hunt? Says Rinella, who worked as a fur trapper till the market collapsed in the 1990s: "I don't cherish passive relationships." And if you think he's laughing at you vegans, you'd be wrong. "That's a hard-fought kind of life. It takes a tremendous amount of discipline. I respect that."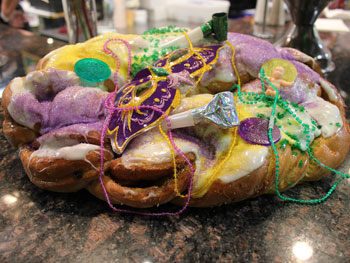 Mardi Gras cake. This will be a busy weekend at Beck's Cajun, the New Orleans-theme stands at Reading Terminal Market and 30th Street Station. And not because the Super Bowl is in New Orleans.
Beck's just started stocking king cakes. The Mardi Gras tradition - a cinnamon-and-nut round with the lucky baby Jesus figurine baked inside - are $34.95. Beck's also has cupcake-size versions - no baby inside, lest some unsuspecting soul bite in - for $3.95.