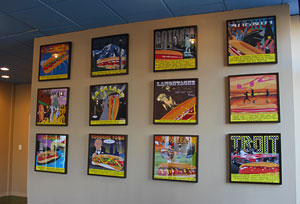 Steve Gariffo seemed to have it all.
Besides the beautiful family, he had a thriving physical-therapy practice.
Then the gregarious Southwest Philly native heeded the call of the restaurant business.
He's selling his practice and just last weekend opened My Three Sons, a cheery-looking but serious hot dog shop and bottled-beer emporium in downtown Media (300 W. State St., 610-565-3674).