Village Whiskey's menus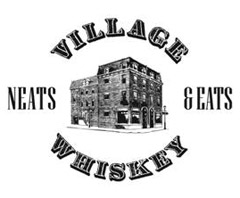 The 30-seater from Jose Garces opens next Thursday. Here's what's on.
Village Whiskey's menus

Deviled eggs.
Cheese puffs.

Burgers.

A lobster roll.

Homemade pickles.

Duck-fat fries.

From Jose Garces, the Latin chef? (Ok. There's a smoked hot link. Dude did grow up in Chicago.)

Here's the full menu
for Garces' latest, Village Whiskey. It opens at 11:30 a.m. next Thursday (9/3) next to Tinto at 20th and Sansom Streets.
At only 30 seats, VW will be jamming for some time, though hours will be long: 11:30 a.m. to 11 p.m. Mondays through Thursdays, till midnight Fridays and Saturdays, and 4 to 11 p.m. Sundays.