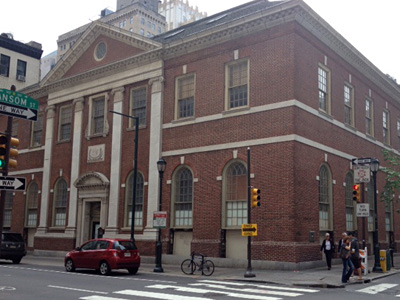 The former Roy's restaurant at 15th and Sansom Streets has a new tenant.
It's Ocean Prime, a luxe steak- and seafood brand from Ohio-based Cameron Mitchell Restaurants, which bills it as a modern American supper club. I'm hearing March 2013 as the projected opening. I'm also hearing that Cameron Mitchell - and he's an actual guy who owns about 20 restaurants in major cities - will drop $5 million on the build-out.
The building initially had been earmarked as American Oak, a tavern, by the building's former owners, Joe and David Grasso. That project went nowhere.
So the chains are back, Philly.