Serious thin-crust pizza in NoLibs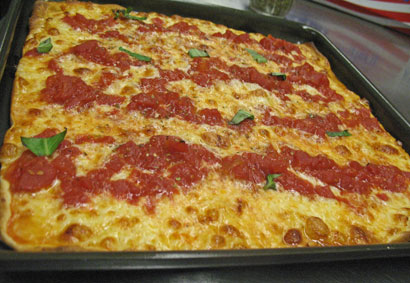 Trios Trattoria is a newcomer at Fourth and Girard.
Serious thin-crust pizza in NoLibs

A tip for those who like thin-crust pizza with wall-to-wall toppings:
It's Trios Trattoria, a plain-Jane pizzeria that opened a couple of weeks ago at Fourth Street and Girard Avenue (215-627-1000), the Northern Liberties spot where a few utterly forgettable eateries have been, including El Wingador to Go.
The square "special tomato pie," available plain or topped with such stuff as mushroom/prosciutto, sausage/mushroom and vegetarian, uses chunk tomatoes as a base.