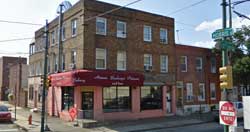 Chris Scarduzio, chef/owner of Table 31 and two Atlantic City restaurants, is going into 12th and Morris Streets - just off East Passyunk - with a bistro.
As he's said before, it won't be Italian.
Passyunk Post, the blog by Daily News assistant city editor Albert Stumm, got him to talk about the project, whose big challenge is the condition of the building.
Stumm divulges: