Restaurant notes: Rotisseur in Rittenhouse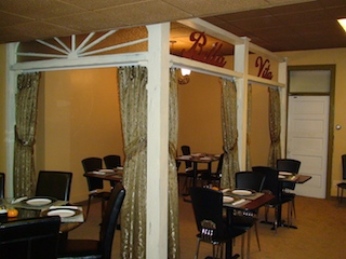 Get yer chickens!
Restaurant notes: Rotisseur in Rittenhouse

Rittenhouse residents require real rotisserie? Restaurant veteran Dean Kitagawa and his artist-lifelong buddy, Aaron Matzkin, are prepping out a former dress boutique on 21st Street just south of Chestnut St., around the corner from Caffeination, for a Parisian-style shop called Rotisseur. Specialties will be roast chicken (half and whole), suckling pig, turkey breast, wings, and assorted sides. Twenty seats, but mostly takeout. No fryers on the premises, as Kitagawa says the neighborhood needs something more healthful and has more than enough pizza. They expect to open in about four weeks.

Merchantville's Cafe Bella Vita (43 S. Centre St., 856-665-8388) marks its expansion Thursday (10/28) with a 6 p.m. pasta-cutting. Bella Vita is a true small-town success story, as Sicilian-born Carlo Finazzo and his American-born wife, Linda Vendome, opened it last year as a 16-seat pizzeria. Hard work and solid word of mouth led them to add a 40-seat dining room next door. In addition to sandwiches and pizza, the menu is loaded with easy-on-the-wallet red-gravy entrees, including pasta dishes under $13, chicken dishes under $15, and veal dishes under $17.