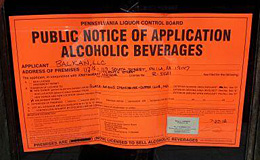 Let's catch up with a few odds and ends:
David Ralic of Ralic's Steakhouse in Haddonfield is planning to cross the Ben to open a seafood concept at 117-119 South St., the former Mallorca and short-lived Black Angus. The name and menu are TBA.
Marc Vetri's recipe for Slow-Roasted Glazed Pork Shoulder makes September's Bon Appetit. See it here.
OpenTable's list of the top 100 late-night dining restaurants in the U.S. includes the Adelphia in Deptford, Eulogy Belgian Tavern in Old City, Rum Bar in Rittenhouse, and World Cafe Live at the Queen in Wilmington.