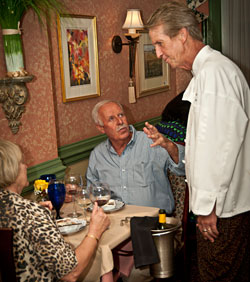 It was one night last week, Peter Gilmore says. He was in the kitchen - in the middle of another 16-hour workday at Gilmore's, his posh French BYOB in downtown West Chester.
Sometime between the Cervelas de Homard and Crabe Doux aux Citron, with a rather full dining room in play, it hit him.
A light bulb moment.
"Let's just do it."