French-inspired bakery Paris Baguette says it will open a franchise location in April at 1717 Chestnut St. - on one end of the low-slung commercial building directly across the street from Gran Caffe L'Aquila and Sephora.
The company's marketing manager identifies the franchisee as Paul Kwon. As the Southern California-based company just started franchising last year, this will be one of the first of its kind.
The product line includes pastry, sandwiches, and coffee.
Paris Baguette has one local outlet - a shop inside the H Mart in Elkins Park.
The neighborhood is expanding foodwise, as Jose Garces is looking for a spring debut of his taqueria Buena Onda down the block at 1735 Chestnut St.; New York-based 10Below ice cream is expected to open in late winter around the corner at 42 S. 17th St.; and Saxbys is setting up a coffee shop at 1800 Chestnut.
Christina Zipf of CBRE Fameco handled the real estate transaction for the landlord, Samson Properties.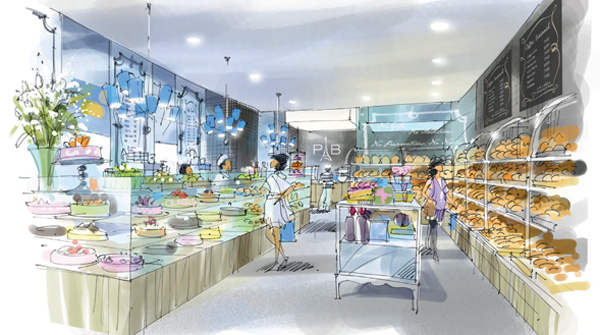 via Paris Baguette