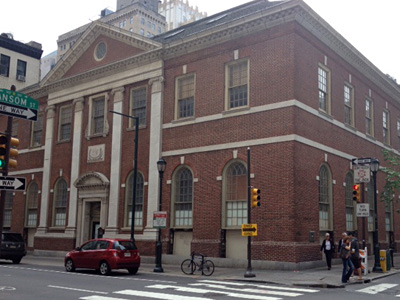 Signed nearly three months ago, the deal bringing the luxe Ocean Prime to the corner of 15th and Sansom Streets was press-released today.
The "modern American supper club" - which I hear will open in March 2013 after a $5 million build-out - will be number 10 in the collection of Ohio-based restaurateur Cameron Mitchell.
It will replace Roy's.
Ocean Prime's 8,000 square feet - accommodating 260 people - will make it a big player in town. (By comparison, Del Frisco's across the street is about triple the size but is spread out over multiple levels.) Ocean Prime also will have three private dining rooms - an 1,800-square-foot mezzanine with PDR for up to 20 and another dining room for up to 56 - and a lounge with seating for 60.