Brian Nagele inherited a spiffy, Italian-made pizza oven when he took over the Piazza at Schmidt's space that was a gently used, short-lived Italian restaurant called Apollinare.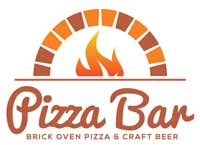 Now that he has refashioned the place into a bar called Kings Oak, he has carved out the space near the oven, on the Piazza side, into a small pizzeria he calls Pizza Bar (1001 N. Second St.).
So now within King Oak, there's a small bar with craft beers and brick-oven, Neapolitan-style pizza.