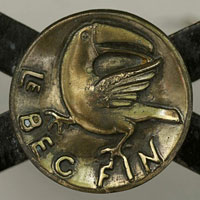 Le Bec-Fin (1523 Walnut St., 215-567-1000) returns Tuesday, three months after founder Georges Perrier ceded it to his former general manager, Nicolas Fanucci.
Fanucci, who stunned the dining world by resigning his post as general manager of the vaunted French Laundry in Yountville, Calif., to buy the Philadelphia landmark, hired a French Laundry alum, Walter Abrams, as chef.
He imported four other French Laundry alums, including Abrams' fiancee, pastry chef Jennifer Smith.