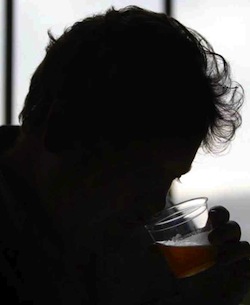 The Inquirer's Craig LaBan has won the Association of Food Journalists' prize for best newspaper restaurant criticism.
The judges saw his impressions on Ting Wong, Talula's Garden, and (that no-bell prize) Serafina.
In third place in the category was Brett Anderson of the New Orleans Times-Picayune, the guy who replaced LaBan after his 1998 departure for Philly. LaBan replaced Elaine Tait.
Jason Wilson, formerly of the Daily News and now with Drexel U's tablematters.com, took both first and second place for newspaper food column for articles in the San Francisco Chronicle and Washington Post.
The association judges newspaper critics' work in its own category, unlike the James Beard Foundation, which lumps critics from different media in one category.
Judging was suspended in two categories: Best Food Feature in a Magazine and Best Food Multimedia Presentation.
"What a great honor to receive from one of the country's most important institutions of food journalism - and honestly, totally unexpected," LaBan says. "I had no idea I was even a finalist. With so many more food writers now working in some many mediums, not to mention the flood of restaurant chatter coming at us from citizen-critics on Yelp and the like, this kind of recognition means even more than it once did.
"Of course, it helps to have the kind of material we have to work with in Philly - such a talented, diverse and colorful restaurant scene."
Last week, LaBan won first place for criticism (all genres) in the Philly SPJ, an award he's won before. He's also won first place for restaurant criticism from the James Beard Foundation and the New Jersey Press Association, and also has a national features writing award from the National Association of Black Journalists for his article on George Washington's slave-cook, Hercules.
Photo: LaBan judging the Inquirer's Brew-Vitational in 2011. DAVID SWANSON / Staff Photographer