Chris Grasso, who helped run Joe Pesce in Collingswood, has taken over the Italian seafooder from Joe Tucker.
Friday, Aug. 30 is the expected premiere of L'Oceano (833 Haddon Ave., Collingswood, 856-833-9888), and if you were expecting a dramatic difference from Joe Pesce (which closed over July 4), you would be incorrect.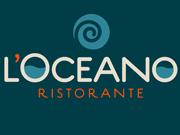 Grasso swanked up the stark white decor, adding splashes of color.
The menu - executed by Joe Pesce's former crew - is largely the same, except for lower prices.
Entrees will be $22 to $29 (whole fish), and Grasso plans to offer a $35 four-course special Tuesday through Friday, and on Sunday. The restaurant is closed Mondays.
Grasso worked for Tucker since 1989 at restaurants including Joseph's on Passyunk Avenue, Joseph's on the Avenue and Pompeii.
Tucker, meanwhile, has his hands full as chef-owner in Longport at Catch 2401. Tucker says Catch will close for the season about Oct. 1 as Tucker searches for an off-season restaurant deal in Florida.