Chris Grasso, who helped run Joe Pesce in Collingswood, has taken over the Italian seafooder from Joe Tucker.
Friday, Aug. 30 is the expected premiere of L'Oceano (833 Haddon Ave., Collingswood, 856-833-9888), and if you were expecting a dramatic difference from Joe Pesce (which closed over July 4), you would be incorrect.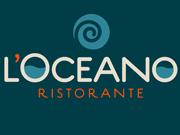 Grasso swanked up the stark white decor, adding splashes of color.
The menu - executed by Joe Pesce's former crew - is largely the same, except for lower prices.