Opening a bar these days, you need a hook.
Cinder, opening this week at 1500 Locust St., has sour beers galore. Bait & Switch, the new seafood-themer in Port Richmond, does sublime seafood (plus some of the meatiest wings you'll find).
Take Gaul & Co. Malt House, which opened in early October at 3133 Gaul St. in Port Richmond. Friends James Lyons, Matthew Yeck, David Moore, and Joe Forkin sought to create neighborhood bar as they revamped a local dive called Shenanigans.
They borrowed the name from William Gaul, a brewer in the early 1800s who operated a malt house at Gaul and Montgomery Streets, and worked with David Fierabend of Groundswell Design Group on the look, which has that effortless new-old bar vibe - down to the mounted deer head. (Both Forkin and Moore work with Fierabend as part of their day jobs at the Delaware River Waterfront Corp.)
For drinks, there are cocktails and eight beers on tap, 15 cans, and 15 by the bottle.
Food-wise, besides a pork sandwich, chicken Parm, and wings, their signature is a Port Richmond version of a cheesesteak made with local kielbasa.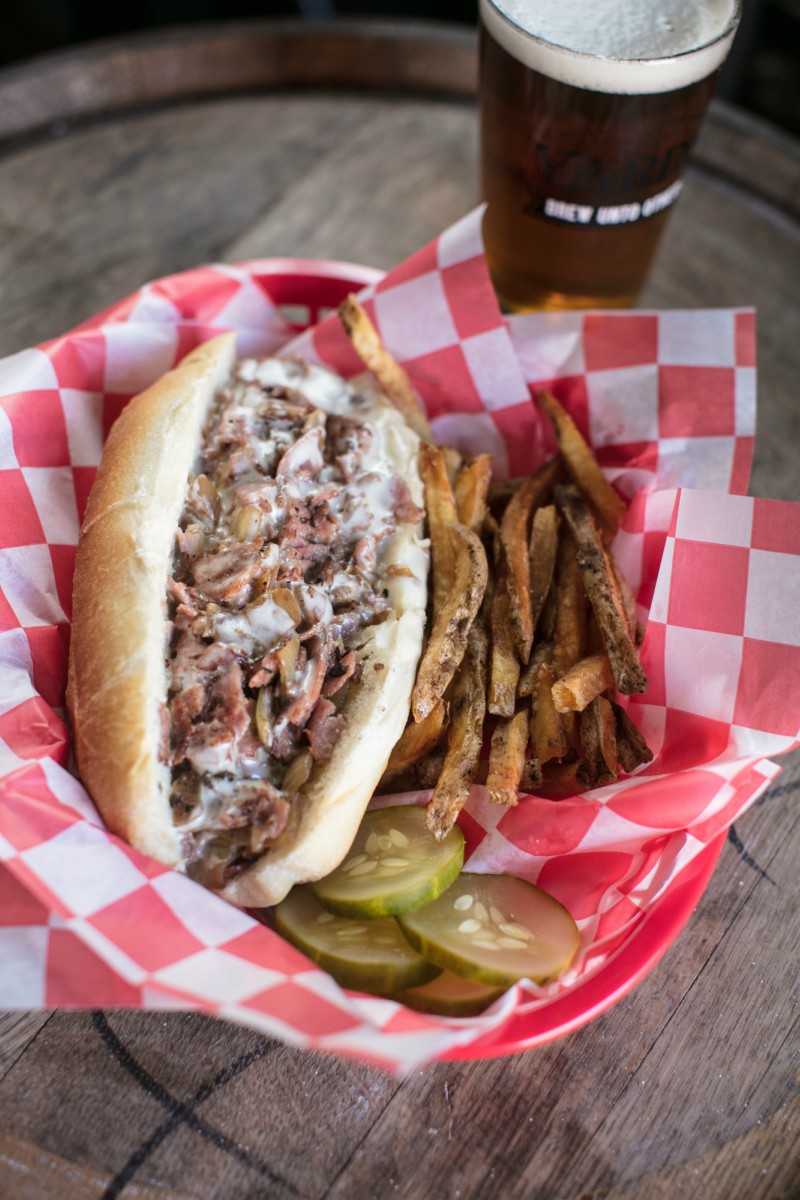 That's right: Regulation kielbasa, sliced down and grilled like steak. Smoky, tender, topped with onions, bathed in American cheese sauce, and stuffed into an Italian roll from Gino's bakery in Mayfair.
Behold, it's the Wit or Witowski ($10, with fries) - Gaul & Co. Malt House's stellar contribution to Philadelphia food.