Is Pizzeria Stella growing places?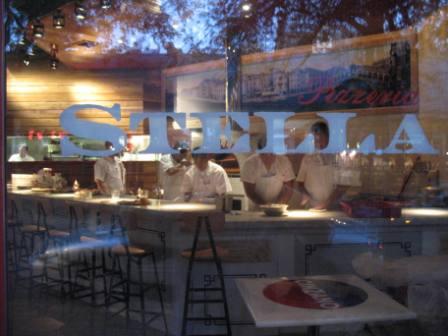 Stephen Starr says he's been approached about expanding his pizzeria. So has the owner of the Pilates studio next door.
Is Pizzeria Stella growing places?

With Pizzeria Stella reaching its first month at Second and Lombard Streets comes talk that owner Stephen Starr may be fixing to expand it one storefront north on Second Street.
Right now, that is the home of Equilibrium Pilates, whose owner, Brie Adina Neff, believes that her days at 420 S. Second St. are numbered after 6½ years.
Starr confirmed that his company was in talks with the building owner, Michael Untermeyer (the DA candidate).