Han Dynasty open in Cherry Hill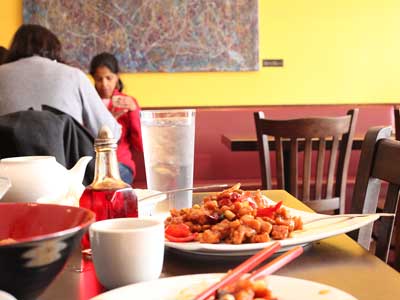 News blogs, sports blogs, entertainment blogs, and more from Philly.com, The Philadelphia Inquirer and the Philadelphia Daily News.
Han Dynasty open in Cherry Hill
Michael Klein, Philly.com

Han Chiang truly has created a dynasty with his Han Dynasty restaurants, which started in Royersford and Exton before expanding to Chestnut Street in Old City, Main Street in Manayunk, and the Science Center at 3711 Market St. in University City.
South Jersey now has its taste of the signature dan dan noodles and tongue and tripe salad.
The location: Saw Mill Village (404 Route 70) in Cherry Hill, formerly a Japanese joint called Nagoya. Number is 856-428-0088.
Photo: Akira Suwa / Staff Photographer
Post updated