Stuck inside with the food staples you bought? Get cooking - until the power goes out.
Here are some ridiculously easy recipes.
1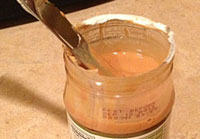 Peanut Butter Cookies
1 cup peanut butter
1 egg or 1/4 cup egg substitute
1 cup sugar
Combine ingredients and roll into 1-inch balls. Press down with fork. Bake at 325 degrees for 8 minutes.
Source: Cooks.com
2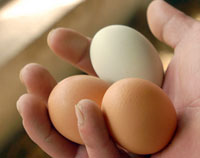 Egg Soup

1 quart chicken stock
3 tablespoons chopped parsley
2 eggs
Parmesan cheese (to taste)
Salt and pepper (to taste)
Simmer chicken stock while seasoning, then bring to boil. In a bowl, beat eggs with cheese. Pour this into boiling stock, stirring constantly until egg is cooked within stock. Egg will appear cloudy at first. Lower temperature so stock can cool. Sprinkle with more cheese before serving. Serves 4 to 6, depending on appetite.
From our files
3

French Toast PB&J
6 slices bread
1/2 cup peanut butter
3 tablespoons jelly or jam
2 eggs
1/5 cup milk
1/8 teaspoon salt
1 tablespoons butter
Spread peanut butter on 3 slices of bread; spread jelly on 3 slices of bread. Form sandwiches. In a large bowl, whisk eggs, milk and salt. Dip both sides of sandwiches in egg mixture. In a large skillet, melt butter over medium heat. Cook sandwiches for 2-3 minutes on each side or until golden brown. Makes 3 sandwiches.
From our files
4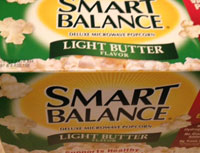 "Pop" PB&J
3 tablespoons peanut butter
2 slices bread
2 tablespoons fruit jam or jelly
1/2 cup popped popcorn
Spread half of the peanut butter on 1 side of each slice of bread. Spread the jam over that. Arrange the popcorn in an even layer over 1 slice, then top with second slice of bread. Makes 1 sandwich.
From our files
5
The best grilled-cheese sandwich
4 slices sourdough bread (1/4-inch thick)
1 tablespoon butter, at room temperature
3 ounces or so cheddar (orange or white), coarsely grated
Butter one side of each bread slice. Place 2 slices on a clean work surface, butter-side down. Distribute cheese over the slices. Top with remaining bread slices, butter-side up. Heat a large nonstick skillet over medium-high heat for 2 minutes. Put the sandwiches in the skillet, cover and cook for 2 minutes, or until undersides are golden brown and the cheese has begun to melt. Uncover and turn the sandwiches with a spatula. Press firmly to flatten slightly. Cook until second side is golden brown, about 2 minutes. Turn the sandwiches again, press with the spatula, and cook until cheese is melted completely, about 30 seconds. Remove, let rest three minutes, and serve.
From our files