One final Arlen Specter story: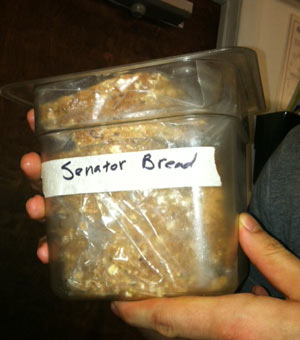 The senator and his wife, Joan, were regulars at the Oyster House, Sam Mink's Sansom Street seafooder.
Because of his health issues, Specter stuck to whole grains. That made the French baguettes the restaurant serves off-limits. To please him, Mink bought multigrain bread from Le Bus Bakery's shop three blocks away and stashed them in the freezer.
The Specters would stop in once a week, twice a week and - as Mink recalled - occasionally three times. But one time, the bread had run out, catching staff unawares. "I ran out the back and ran over to Le Bus," Mink said, not letting Specter know of the effort.