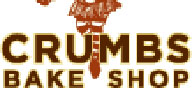 Center City carbophiles rejoiced last summer at the prospect of eating cupcakes from Crumbs Bake Shop, which announced that it was opening its first Philly location at 133 S. 18th St., near Rittenhouse Square. Timetable was first quarter 2012.
But the deal seemed to founder over the spring when the New York-based chain removed Philly from its list of future openings posted on its website. As recently as late November, the public company was mentioning 18th Street on the site and in SEC filings.
It seems to be back on track, as Crumbs has a zoning hearing scheduled for July 17.
If all plays out as expected, the shop should open this fall.