Kensington's old Chug A Mug Pub is getting a big-time spruce-up at the hands of restaurant veteran Laura Viegas (ex-White Dog Cafe, Farmicia, Bistro 7), who lives nearby.
"Early fall" is the planned opening of Cook and Shaker at Albert and Tulip Streets (2301 E. Albert St.), a 55-seat comfort-fooder in an atmosphere of exposed brick, hardwood floors, pressed-copper ceiling, and reclaimed wood panels. (Does anyone use virgin wood anymore?)
A juke box and karaoke machine will complete the picture.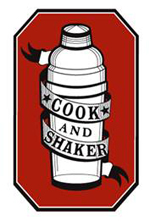 Viegas studied at New York's Natural Gourmet Institute and traveled extensively as a consultant. Menu, available from 3 p.m. to midnight on weeknights and starting at noon on weekends, will be farm-sourced - notably to the nearby Greensgrow.