Chinatown gets a duck house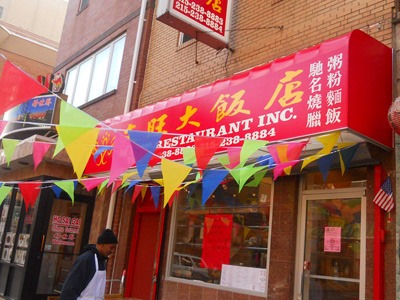 M Kee is owned by a veteran of the nearby Ting Wong.
Chinatown gets a duck house
Man Lam, a veteran of Chinatown's Ting Wong, and wife Shu Jie Lin are first-time restaurant owners with M Kee (1002 Race St., 215-238-8883, in a former produce store.
They specialize in noodle dishes, pork, and duck — they hang in the window here — in a utilitarian atmosphere that's reminiscent of the original Sang Kee around the corner. Most dishes are under $7 and it's open from morning into the late evening.