Chefs/brothers Justin and Jonathan Petruce just signed a lease at 1121 Walnut St. - now the home of women's boutique Suzanne Roberts - to install Petruce et al.
The two are longtime background players: Both sous-cheffed at the now-departed Meme near Fitler Square.
When Justin, 32, was chef de cuisine at the old Fish, The Inquirer's Craig LaBan praised his "creative plates that bask in true seasonality, cutting-edge techniques, and vivid flavors." Jonathan, 31, worked first at M and for a solid five years was a chef at Little Fish.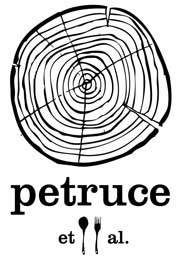 In a rustic-meets-modern dining room, Justin Petruce says they will strive to re-create the old-world technique of wood-fired cooking.
"All types of classic wood fired dishes will be created," he said. "The heart and soul of the operation is the oven. Two wood-burning ovens constructed by Fireworks Masonry will be, in some capacity, to produce all the food coming from the kitchen. Breads will be baked on site every day. The food approach will be rustic, but still maintain the artistic value in many higher end establishments.
Wine will be highlighted in the beverage program. Natural wines will make up a major portion of the list."
Proving what a small world this is, the brothers' real estate broker is the Michael Salove Co.'s Bruno Pouget - who operated Caribou Cafe at that very same address years ago. He had founded Caribou Cafe at 24th and Lombard back in the 1980s and moved the bistro across the street - to 1126 Walnut St. - before selling it to the current chef-owner, Olivier Desaintmartin.
They hope to open in 2013.