Bolaris goes on the wall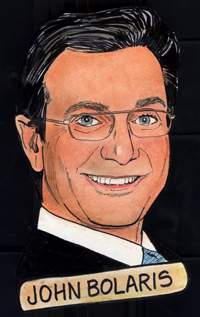 John Bolaris' mug gets immortalized at the Palm.
Bolaris goes on the wall

Here's a sneak peek at the caricature of Fox29 meteorologist John Bolaris, which will go up on the wall of the Palm restaurant on Wednesday. "It beats having your picture hanging in the post office," said Bolaris, who says he feels honored. He joins such local lights as Monica Malpass, Jim Gardner, Grey Coy, Connie Colla, Harry Kalas and Brian Baldinger.