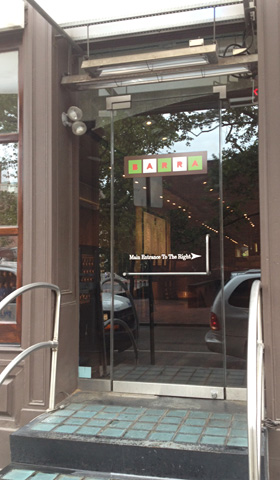 Gordon Dinerman is following up on his East Passyunk hit, Birra, with a sibling called Barra.
Opening tonight (!), he is partnering with Rob LaScala at 239-241 Chestnut St. in the space that housed LaScala's Rocchino's and Azione for the last six months; before that, it was Paradigm and Dolce.
Dinerman describes Barra as Birra's younger but more dynamic sibling, with a more sophisticated menu plus serious bar program featuring cocktails, local and international craft-brewed beers, and a late-night lounge scene Thursdays through Saturdays. LaScala put in a serious oven when renovating over the menu.
Initially it will be open seven days a week for dinner, happy hour, and late night. Brunch and lunch will come on later.