Bainbridge Street goings-on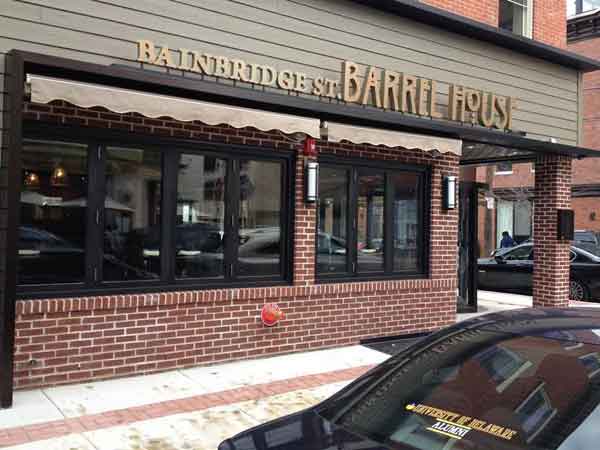 Bainbridge Street Barrel House reconfiguring; Tapestry plans to reopen.
Bainbridge Street goings-on

The new Bainbridge Street Barrel House at Sixth and Bainbridge Streets will be closed Tuesday, Jan. 8 and Wednesday, Jan. 9 for quickie configuration. After two months, they have decided to pump in more space between the lounge area and bar stools.
At Fifth and Bainbridge, meanwhile, Rich Rivera and Rob Nydick from Belvedere Restaurant Group have posted a liquor application as they bid to reopen Tapestry, their corner bar that closed in September amid a falling-out between Belvedere and a former partner. When tax issues surrounding the previous liquor license could not be ironed out, Belvedere decided to transfer a license it had in Manayunk. The application was filed in late December and posted Jan. 2. If there are no objections in the 30-day waiting period, Rivera and Nydick expect to reopen Tapestry (as it was) in February. The spot previously was Adsum.