Bradley Cooper, at work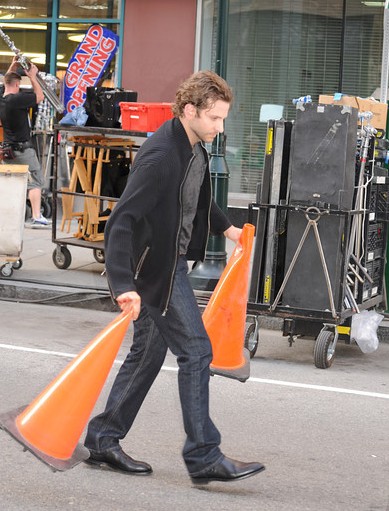 The actor gives his driver a break.
Bradley Cooper, at work

A car carrying Bradley Cooper couldn't get out of its parking spot on Monday, so Cooper volunteered to get out and move the cones himself.
Cooper is in The Dark Fields, which was filming at the Beneficial Bank at 12th and Chestnut Streets. Tuesday's scenes were at the Loews Hotel and Butcher & Singer restaurant.