Archive: December, 2008
Michael Klein, Philly.com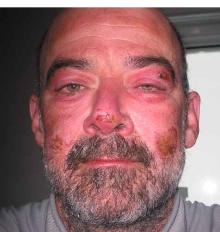 Todd Carmichael, who reached the South Pole last week, is on his way home.
On his blog, his brother-in-law Brian Hart relates that Carmichael landed in southern Chile and will arrive home Sunday morning.
Michael Klein, Philly.com
Marty Grims, owner of a slew of operations (including the Moshulu and Du Jour Markets), may be joining forces with Judy Wicks at White Dog Cafe, which she founded in her house on the Penn campus a quarter-century ago.
Grims says lawyers are working out details on an arrangement that would have Grims running the restaurant -- and building the business -- while Wicks stays in the background. "Judy wants to focus on her nonprofit work," Grims said, adding that the deal is not done.
Michael Klein, Philly.com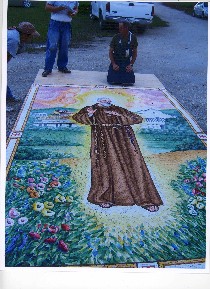 Padre Pio is the unofficial patron of stress relief and New Year's blues.
Ironic solace to holiday visitors to St. Raymond's Cemetery in the Bronx, who had expected to see a new mosaic of Padre Pio and two stained-glass windows depicting the Ascension of Jesus.
It's because a creep (or creeps) in Philly stole the Florida artist's cargo van out of the parking lot of the Microtel near Philadelphia International Airport in October. (Philly hotel parking lots are murder on vans.)
Michael Klein, Philly.com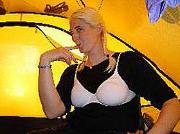 Gladwyne businessman-slash-explorer Todd Carmichael has a fan: Hannah McKeand, the British woman whose South Pole land speed record he broke.
Carmichael is resting at the South Pole after his 39-plus-day solo journey from the edge of Antarctica to the South Pole. He regaled the pole's scientists with stories from the ice and dipped into a cache of food left for him by his advance team. Phone service to the pole is spotty, so he's not up to interviews yet.
Reached by e-mail today and asked if she had a message for Carmichael, McKeand said: "Only to send my huge congratulations! It was a really inspiring expedition to follow and I'm happy to be handing the baton on after such an impressive effort. I think there are only a few of us who have done similar things who can really appreciate what Todd has been through. He's proved himself to be one tough cookie."
Michael Klein, Philly.com
Pearl, the yearling restau-lounge at 1904 Chestnut St., will be reconfigured Jan. 5.
The second-floor lounge will continue to operate as Pearl. The first-floor restaurant will be known as Akoya, under executive chef Greg Garbacz (say it "gar-baze") and Scott Stein. Garbacz was sous chef under Pearl's former chef Ari Weiswasser and previously was chef de cuisine at Audrey Claire.
Concept will be "Asian gastro," and menu listings include Okinawa potato chips, fried wantons with pico de gallo, hard shell Hamachi tacos, and short-rib sliders. A robatayaki section will include grilled shrimp, lobster, beef, pork, and chicken on a stick, as will a surf and turf (short ribs, lobster and vanilla scallion oil).
Michael Klein, Philly.com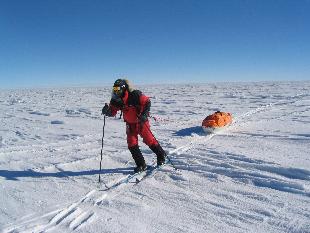 You're complaining about a little walk from the bus to the office in today's zero-degree wind chill.
Check out this trek that I wrote about in today's Inquirer.
Gladwyne's Todd Carmichael -- co-owner of La Colombe coffee and husband of Lauren Hart -- walked about 700 miles from the coast of Antarctica to the South Pole, dragging a 250-pound sled of supplies. He arrived Sunday afternoon, about 39 days later. He's the first American to do this.
Michael Klein, Philly.com
In last week's quiz, I asked readers to match restaurant corporate names to their trade names -- an exercise in nerdiness if there ever was one. It was no challenge to five readers.
First with the correct responses was Dallyn Pavey of Radnor. She's in public relations, but does not rep any of the restaurants in the quiz. She'll receive a copy of The Complete Robuchon (Knopf, 2008).
Fine cookbooks are on their way as consolation prizes to five other readers who nailed it:
Michael Klein, Philly.com
Saturday's Punk Rock Flea Market is on hold after the city ordered the shutdown of the Starlight Ballroom yesterday. A source with the Department of License and Inspections said the owner had been thin ice -- but after new complaints surfaced after a fight last weekend, a cease-operation order came down.