Archive: January, 2010
Michael Klein, Philly.com
Buzz Bissinger, writing a monthly column for The Inquirer between assignments for Vanity Fair, will start a two-hour talk show at 10 p.m. Sunday on WPHT (1210-AM and live-streamed).
Better keep a hand on the volume control.
"I have a tendency to go off," says Bissinger, with uncharacteristic understatement. "I plan to treat [callers] with respect unless they drive you nuts," he adds, saying he considers WPHT morning man Michael Smerconish a model of restraint.
Michael Klein, Philly.com
This may be an all-time first:
Tony Danza in the same sentence as Sting and the Philadelphia Orchestra.
Sting will concertize tomorrow night at the Academy Ball with both the Philadelphia Orchestra and his own quartet of musicians conducted by David Hartley.
Michael Klein, Philly.com
Jon Myerow, who's been scouting more locations for his wine-cheese-beer concept Tria, is about to pull the trigger -- but his third location will not be a Tria.
The space, in the former Cafe Intermezzo hard by World Cafe Live at 3131 Walnut St., is too small to execute Tria's concept, he said.
It will be a wine bar, name to come, in about six months. The liquor-license posting goes up today.
Michael Klein, Philly.com
Inquirer restaurant critic Craig LaBan yesterday broke away from his usual duties to run out to Harrisburg to see, firsthand, what all the fuss was about with the Capitol Cafe.
The dining room was closed for two weeks in December over health violations, and even flunked an inspection Monday while officials from Aramark, the operator, were testifying before a legislative committee.
Lunch was going great for LaBan. And then...
Michael Klein, Philly.com
Maxim is continuing its riveting series on NBA dance teams.
Latest online are the Sixers Dancers, who pose and answer questions such as:
What's the worst cheerleading injury you've ever had?
Michael Klein, Philly.com
The question hanging in the air in Eagleville is: Where will Michael Vick play football next season?
And pundits have been weighing on this, including Jason La Canfora of NFL.com.
Vick himself told the Associated Press that if the Eagles choose not to exercise the $5 million on his contract, his next stop might be Tampa Bay.
Michael Klein, Philly.com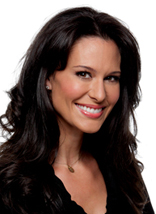 FTVlive.com, the TV-gossip site that broke the whole Leno-O'Brien mess, says its sources say that Alycia Lane is about to be moved to the morning anchor job at KNBC.
The current anchor, Jennifer Bjorklund, supposedly is on her way out.
The CBS3 alumna joined the Los Angeles station in August to report and anchor on weekends.
Michael Klein, Philly.com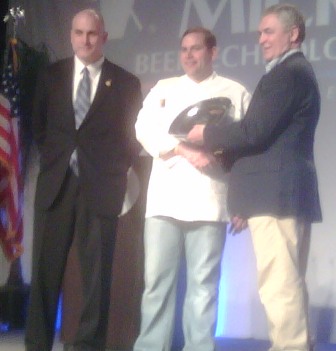 Jim LoCascio might be leaving Barclay Prime shortly, but he's going out a winner.
He won a National Beef Backer Award this morning from the National Cattlemen's Beef Association at its convention in San Antonio, Texas, for independent restaurant innovator of the year.
This is the first such award to a Pennsylvania chef and restaurant since its inception.