Michael Klein, Philly.com
Homegrown coffee giant La Colombe won the approval of the city Zoning Board of Adjustment on Wednesday to create a coffee shop with bakery and a rum distillery at 1335 Frankford Ave. in Fishtown.
The Fishtown Neighbors Association signed off on the project the night before.
Not that La Colombe will be cooking hootch in the onetime storage building just up the street from Frankford Hall, Fette Sau and Johnny Brenda's.
Michael Klein, Philly.com
For 18 months, you work on an ambitious outdoor dinner for 900 people that will put Philadelphia on the world stage.
Days before, you learn that you have to move it because the U.S. government is shut down.
Such is the lot in life of the Mural Arts Program, which is celebrating its 30th anniversary with "What We Sow," a program about food-related issues.
Michael Klein, Philly.com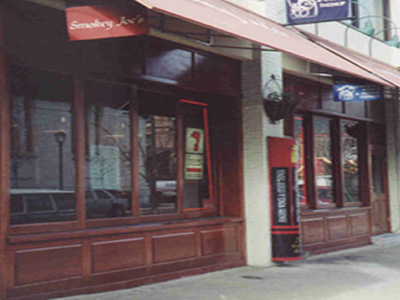 Penn hangout Smokey Joe's will get a boost in the food department mid-month.
Jonah Fliegelman and Nathan Winkler-Rhoades - who run Pitruco, the pizza truck - will oversee the kitchen, starting Oct. 18.
They're branding it Enjay's Pizza at Smokey Joe's - after their initials.
Michael Klein, Philly.com
Sometime in the next few weeks, three local food/wine brands will premiere on the menu at the Wells Fargo Center.
Hot Diggity - the wurst shop at 630 South St. - will unveil two dogs: "The Slap Shot," a spicy chorizo chili dog, and the "Buffalo Wings Dog," a buffalo sauce tribute to the Wings. Hot Diggity concessions will be offered at locations on the Main Concourse and the Mezzanine Level Concourse during games and concerts. Hot Diggity 2: Electric Boogaloo, Hot Diggity's mobile hot dog cart, will be available outside the arena prior to larger events.
Lorenzo & Sons - the pizzeria at 305 South St. - will start serving pizzas at the center soon.
Michael Klein, Philly.com
Kevin Sbraga of Sbraga restaurant on South Broad Street is planning his second restaurant, The Fat Ham, at 3131 Walnut St. in The Left Bank in University City.
In Part I, he let us in on a design meeting for the space, which he hopes to open in November.
In Part 2, the rubber hits the road as he and his associates went on a road trip to explore Southern cusine.
Michael Klein, Philly.com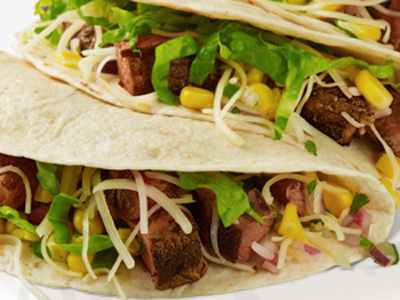 Chipotle will test out a new taco at the Chinatown Night Market Thursday night (10/3) at 10th and Race Streets.
The Mexican quick-serve will have a tent open from 7 to 11 p.m. to offer a free preview of Sofritas - shredded organic tofu braised with roasted poblanos, chipotle chilies and spices that will be introduced to Philadelphia locations later this month.
Marketgoers can choose between Sofritas and a Barbacoa variety (beef braised with chilies and spices).
Michael Klein, Philly.com
The Boyd Theater at 1908 Chestnut St. - a 1920s landmark movie house shuttered for 11 years - is poised to get an eight-screen, 744-seat movie theater complete with an upscale Italian restaurant.
The Florida company iPic Entertainment, which has nine theaters in seven states, is meeting this morning with Philadelphia city officials to spell out the features.
The project's completion date is estimated at 2015.
Michael Klein, Philly.com
You can bet that all six of the casino groups in the running to land the second gaming license in Philly have restaurants on the boards.
PHL Local Gaming LLC, whose project Casino Revolution will occupy a 25-acre swath of South Philly, says it has an agreement in principle with Nunzio Patruno, chef/owner of Nunzio's Ristorante Rustico in Collingswood, to operate a fine-dining Italian restaurant.
The company points to Patruno's longtime friendship with PHL Local Gaming head Joe Procacci, who was a customer at Patruno's Monte Carlo Living Room, the South Street landmark that closed in 2007.