Archive: October, 2009
Michael Klein, Philly.com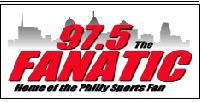 That's sports talk coming out of your radio at 97.5 FM, and it's a first in the Philadelphia market.
At 5 p.m. Friday, Greater Media began simulcasting its 950 ESPN station on FM.
Name is "97.5 The Fanatic." (Not "Phanatic," which would have been a legal mess.) Its new logo shows a generic cityscape, befitting an ESPN affiliate whose daily schedule is about half syndicated sports programming. On trhe plus side, the station is carrying postseason baseball.
Michael Klein, Philly.com
Cole and Heidi Hamels' son was born this morning at a suburban Philadelphia hospital.
The baby's name is Caleb Michael Hamels.
The baby was born after about 18 hours of labor; Cole famously left the stadium after Heidi began her labor at about 5 pm Thursday.
Michael Klein, Philly.com
Actor Chevy Chase was on the Today show recently, and he told Meredith Vieira how he was expelled for bringing a cow onto the upper floors of a campus dorm during his freshman year in the early 1960s.
Greg Kannerstein, recently retired from Haverford's deanship (and who was a student when Chase was a student), takes a sharp pencil to his claims in a blog post.
Michael Klein, Philly.com
There's cause for anguish (or jubilation) at the Old City bar Sugar Mom's.
On Comedy.com, under the headline "20 Worst Bars in America," which you could also call "20 Best Dive Bars in America," it's No. 6.
Blurb reads: "They have a Foosball table, ping pong, pinball, old bumper cars etc. They sell booze too! Sign us up!" and a Yelp quote reads: "There's porn in the Men's Room, flying penises in the Ladies Room, and I accidentally peed on someone's iPhone. Accidentally."
Michael Klein, Philly.com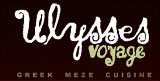 Deux Cheminees, which for two decades was a bastion of genteel dining in the hundred-year-old twin brownstones at 1221-23 Locust St. in Wash West, closed in summer 2007 as chef-owner Fritz Blank retired to Thailand with his cat, BoBo.
Here's first word of the new occupant of the property, the former Princeton Club of Philadelphia:
A Greek restaurant called Ulysses Voyage, which has roots in L.A.
Michael Klein, Philly.com
Getting menus has been like pulling teeth, but at least here's the dinner menu for Square 1682.
The Art Deco-style, two-level bistro opens for dinner Wednesday (10/14) -- and for breakfast the next day -- at Kimpton's new, eco-friendly Hotel Palomar at 17th and Sansom Streets. Lunch will start Oct. 26.
Chef Guillermo Tellez, a native of central Mexico, worked for Charlie Trotter for 17 years, including time as chef de cuisine.
Michael Klein, Philly.com
Darin Picorella now says "two weeks" for Grey Social, the nightspot he's been planning for a couple of years at 132 Chestnut St., on the block that also houses such operations as Eulogy, Triumph, Buffalo Billiards, and Ariana.
Like many properties in Old City, 132 has stories: One is that it was owned by a mistress of Benjamin Franklin. More recently, the current building was a teahouse at the turn of the last century and segued as the 1920s roared into a speakeasy.
Which is pretty much the vibe that Picorella is going for: Prohibition-era cocktails (tea-infused, too), a French bistro menu (crepes, fondue, small and large plates), and a sultry look -- high-ceilinged brick walls into which niches have been carved for votives (wax melts down the bricks), a dramatic chandelier, tooled-leather paneling on the back wall, a backlit etched-glass piece, walnut bar, and a second-floor dining room with a private bar overlooking the first floor. Lots of steel and bronze, chinoiserie floral fabric panels, U-shaped leather banquettes, low glass-topped tables.
Michael Klein, Philly.com
Organizers of the 18½ Philadelphia Film Festival say that have confirmations from director F. Gary Gray and actors Bruce McGill and Regina Hall for Oct. 15's two screenings of Law Abiding Citizen at the Prince Music Theater.
Alas, no expected sightings of stars Jamie Foxx and Gerard Butler.
McGill (D-Day!) plays Foxx's boss and Hall plays Foxx's wife in the Philly-shot thriller, which will lead off the festival and open in theaters nationwide Oct. 16.
Michael Klein, Philly.com
It's become a tradition for former President Bill Clinton to stop in the kitchen at the National Constitution Center to thank the staff on his way out.
During Thursday night's Liberty Medal gala honoring Steven Spielberg, the former president -- who is the center's chairman -- did not disappoint.
Dinner service screeched to a halt when word filtered in that Clinton would take his short-rib dinner to go.
Michael Klein, Philly.com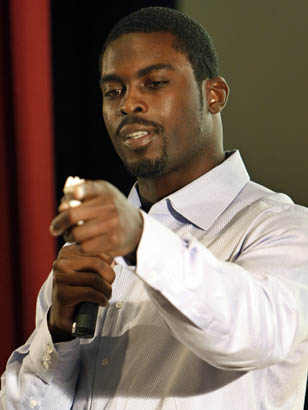 Eagles QB Michael Vick is participating in an eight-part documentary about himself for BET Networks, and here's how it came down:
After his release from Leavenworth, where he'd served 18 months for running dogfights, he saw an MTV documentary called T.I.'s Road to Redemption, which followed rapper T.I.'s year on probation before serving jail time.
He called Brian Sher, one of the series' executive producers. Sher flew to Virginia to meet Vick over Memorial Day weekend.