Archive: October, 2009
Michael Klein, Philly.com
Why is WYSP morning man Danny Bonaduce drinking again?
Not a reaction to his recent ratings, which were up. (September was his best month among men 18-49.)
As a panelist on Joy Behar's show on HLN (formerly Headline News), Bonaduce blamed remarks by syndicated talker Glenn Beck's on the Fox News vs. White House feud for making him fall off the wagon.
Michael Klein, Philly.com
Anheuser-Busch is sponsoring tonight's edition of NBC's Saturday Night Live, and the show will air spots from at least three sports bars around the country -- including a viewing party from Chickie's & Pete's on Packer Avenue in South Philly.
Details are mostly under wraps, but the skits (which will not involve the show cast) have a "Bud Light" meeting a "stalk of golden wheat" at a bar, falling in love, and creating a "baby": Budweiser's new Bud Light Golden Wheat beer.
Marisa Magnatta of WMMR's Preston & Steve show will wear a four-foot foam costume as the wheat, and her friend Paul Aspan will portray the Bud.
Michael Klein, Philly.com
A day after WOGL (98.1) went to a Christmas format on its Web stream and on assorted Philly CBS HD stations, B101 has joined the party.
"We are the Christmas station," said B101 general manager Blaise Howard, who said he and his team had planned since January to roll out an HD/Web presence before the holidays.
He conceded that since WOGL went the ho-ho-ho route, he had no reason to hold back.
Michael Klein, Philly.com
Singer-songwriter Leonard Cohen's show next Thursday (10/22) has been moved from the Spectrum to the considerably smaller Tower Theater.
As promoter Live Nation spins it: "Tower Theater offers fans a special opportunity to get up close and experience Leonard Cohen in a more personal setting, while enjoying the emotive and superbly crafted concert engagement that the acclaimed singer/songwriter/poet has been performing in venues of all sizes worldwide this year."
Tickets will be honored with a comparable seat.
Michael Klein, Philly.com
Upper Darby's Tina Fey explained to Letterman last night why she was a virgin until age 24:
"[I] couldn't give it away. That's just good, Christian values, or, being homely."
Fey made People's "50 most beautiful" list in 2003, and Rolling Stone once hailed her as "the thinking-man's sex symbol. "
Michael Klein, Philly.com
Square 1682, the bistro that opened Wednesday at Kimpton's new Hotel Palomar (17th and Sansom Streets), is giving away free glasses of champagne.
All you have to do is say, "Bubbly," to your server through Nov. 30.
Michael Klein, Philly.com
More than two months before Christmas, CBS Radio is starting the holiday music derby -- but it's doing it on the HD-2 station of WOGL (98.1) and on various CBS websites: WOGL.com, 610WIP.com, TheBigTalker1210.com, KYW1060.com, and 94WYSP.com.
HD radios are required to hear the over-the-air signal. The station will be on from Thursday (10/15) through New Year's Eve. WOGL's HD2 station has an all-1970s format, thus depriving me of my disco.
The station is also available free on AOLradio or the Yahoo launchcast application on the iPhone.
Michael Klein, Philly.com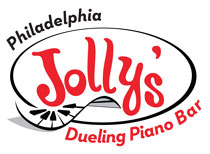 Anthony "Tony T" DeCarolis and "Wildman Joe" Marchetti are keeping their fingers warm for Oct. 30 when Jolly Weldon throws the grand opening of Jolly's Dueling Piano Bar near Rittenhouse Square (2006 Chestnut St.).
Weldon is promising a happy hour (6 to 8 p.m.), a small-plates menu under $10, and no cover charge at his 125-seat venue.

"Romper Room for adults," he calls it.
The concept of dueling pianos harkens to New Orleans during the Depression. It's been tried around here; a joint at 20th and Arch Streets recently closed after making a go of it for a couple of years.