Archive: September, 2008
Michael Klein, Philly.com
CBS3 just announced that meteorologist Maria LaRosa on Monday delivered a second son, Justin Jerzy (Yair-She) Kolakowski, 8 pounds, 1 ounce and 19 inches long. LaRosa and husband Mariusz Kolakowski have a son, Michael, who is almost 3. Her last day at work was Friday.

Michael Klein, Philly.com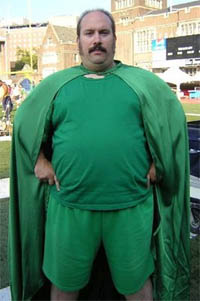 Tastykake did a casting call for an actor to sing the Tastykake version of "Fly Eagles Fly" for an advertising campaign offering season tickets. After listening to various tapes, execs settled on one "Tony" from South Philly. Day of the recording, "Tony" walked in: Tony Luke Jr., he of the sandwich shop Tony Luke's and the actor who stole a scene in "Invincible" as the guy who tried out for the Eagles while wearing a green cape.
Hear the spot here.
Michael Klein, Philly.com
Chatter in high-level "Saturday Night Live" circles has Tina Fey, the pride of Upper Darby, returning to "SNL" for Saturday's season premiere to play Alaska Gov. Sarah Palin in a skit.
The possibility of this scenario -- the hair! the glasses! -- had been playing out in many people's minds since Sen. John McCain announced Palin as his vice-presidential candidate. Officially, an "SNL" rep says "no decision has been made."
Michael Klein, Philly.com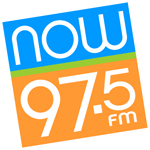 Why did Greater Media go the safe route with its choice of soft rock for 97.5, especially when it owns another station in town (Ben 95.7) that shares a good hunk of its playlist?
$$
Ratings, of course. Arbitron's Portable People Meter, an electronic ratings system that replaced the paper diaries, rewards stations whose programming is conducive to dial flippers. If someone lands on Now 97.5 for a couple of songs, the station can count him/her.
Michael Klein, Philly.com
Wedding planner Gina Sole of Rittenhouse Square says she didn't know what to make of the couple from out of town who wanted to get married at Church of the Holy Trinity on Saturday, with a reception following at Cairnwood mansion in Bryn Athyn with food by Peachtree & Ward. Sole says she was one of five or six planners who sat for interviews. Only after she got the job did she learn that the groom was Adrian Perry, son of Aerosmith's Joe Perry. He was marrying fellow D.C. lawyer Anne Cortina. With the bride's family in New Jersey and the groom's from Boston, Philly was neutral turf.
The guests overnighted at the Rittenhouse Hotel. After the ceremony, the 200 people were packed in eight limos and three buses for the ride through the rain from Center City to Montco. The afterparty was at Rouge back on Rittenhouse Square.
Photog Mike Kehr relates that the music was great. One of the bands was TAB, Perry's side project. For one Bo Diddley blues number, Joe and Adrian got up to play with Adrian's brother Tony. Also at the wedding was Aerosmith's Brad Whitford.
Michael Klein, Philly.com

CBS3 reporter Jamie Smith, 33, picked 8-8-08 at sunset on a New Jersey beach to propose to his girlfriend of two years, Shanna Knight. She's 29, a Bucks County native and a scientist in the pharmaceutical industry.
Michael Klein, Philly.com
This just in: Greater Media will take smooth jazz off WJJZ (97.5) at 6 p.m. Friday. There will be "stunting" over the weekend, and the new format, still unspecified, will launch at 9 a.m. Monday. Adult contemporary, maybe? News/talk, a la the old WWDB?
Smooth jazz was heard at 106.1 for 13 years until Clear Channel dumped the format Aug. 10, 2006. Greater Media picked it up Nov. 17, 2006, at 97.5.
The format was dogged by low ratings, even in its 35-plus demographics.
Michael Klein, Philly.com

Keep an eye out for Flyers forwards Danny Briere and Simon Gagne, along with their wives, Sylvie and Karine, at tonight's Celine Dion concert at the Wachovia Center. What's French for "homies"? Dion was raised in Montreal, Briere in Gatineau, and Gagne in Sainte-Foy.