Archive: August, 2010
Michael Klein, Philly.com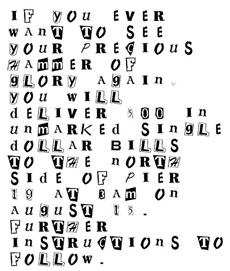 The Hammer of Glory, the sledgehammer used to crack the first cask at the annual Philly Beer Week, is missing and may have been stolen.
That's the gist of a ransom note e-mailed this week to Philly Beer Week organizer Don Russell, a.k.a. beer guru Joe Sixpack.
The note, composed of letters pasted together, demands that $500 in unmarked $1 bills be delivered to Pier 19 at 3 a.m. Sunday.
Michael Klein, Philly.com
The Westin in Liberty Place is rebranding its restaurant (thanks to Philly shop Red Tettemer) and the new name will be Winthorpe & Valentine. You Philly-shot-movie buffs surely will know where this is coming from. If not, click here. The menus, signage, and stuff will be changed over within two months.
Updates on three restaurant projects in Wayne: Construction is well underway at the two Mexican restaurants opening across North Wayne Avenue from each other. Looks as if Matador will be opening first, in mid-September. Xilantro is aiming at early October.
Wayne's other newcomer, the White Dog Cafe branch on Lancaster Avenue, is expected to open in late September, says owner Marty Grims. Yes, this one has been in the works for a while.
Michael Klein, Philly.com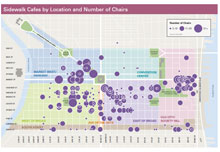 The Center City District is out with its annual report on sidewalk dining, and it counted 248 outdoor spots.
The number of seats expanded by 8 percent in the last two years and the total number of cafes have grown 209 percent since 2001, says the report.
Michael Klein, Philly.com
One of the newest Main Line restaurant is actually 27 years old.
The Wakim family, which has a few spots on the Main Line, is reviving Evviva in Narberth, which had been used exclusively for catering in its mansion setting since the late 1980s.

Evviva opened as a restaurant in 1983.
Bistro Evviva, opening this fall, will be a 50-seat French/Mediterranean restaurant with a menu created by Abde Dahrouch, the former executive chef of Taquet in Wayne and briefly chef-owner of Pond in Radnor.
Michael Klein, Philly.com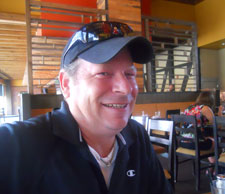 Two months ago, Scott Swiderski left the executive-chef's position at Buddakan after a 12-year run, citing a needed change of pace. He is planning his own restaurant in Center City.
For now, though, he's in the kitchen at City Tap House, the three-month-old pub at 3925 Walnut St. in the Radian building, helping his buddies Gary Cardi and Brian Harrington.
Cardi explains that the pub -- whose 60 taps makes it one of the largest beer operations in the region -- had used the summertime campus lull to work out kinks. But facing the late-August arrival of thousands of Penn students, they realized that they had to step up the kitchen operation.
Michael Klein, Philly.com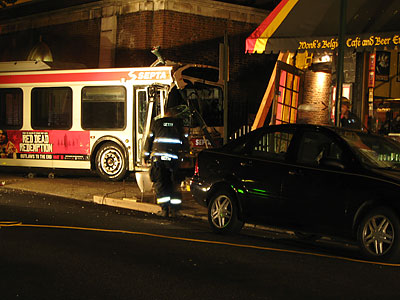 Monk's, the popular Belgian bar on 16th Street near Spruce, could be back in business inside a week, "two weeks at the most," said co-owner Tom Peters.
Peters, a few staffers, and several patrons were wrapping up the evening shortly before 2 a.m. Tuesday when a SEPTA bus careened out of control and struck the facade of the building, which also has apartments upstairs.
I'm awaiting a call from the city Department of Licenses & Inspections to confirm, but Peters says the building is structurally sound. At 9 a.m., he was on his way to find a mason to fix the brickwork. Update: The city says an inspector will return Friday.
Michael Klein, Philly.com
Sonsie, which opened in 2006 at the Pier at Caesars in Atlantic City, shut down over the weekend, and the pier's management office says it's "closed for renovations." Back in Boston, where chef Patrick Lyons oversees the main location, a manager told me that the A.C. location has not been affiliated with it for some time. Sonsie did not impress Craig LaBan during his 2007 visit, and the restaurant's focus had been all over the place.
From City Paper's MealTicket comes word that Kingyo, the Japanese restaurant at 1720 Sansom St., has closed. From the mid-1990s till its sale in 2008, it was Genji, much-praised for its sushi. Founder Hideo Omori opened the first location in the mid-1980s at 4002 Spruce St. in West Philadelphia and later branched out with sushi sales to Fresh Fields (now Whole Foods). In 1999, police said he killed himself in the office of the Sansom Street location.
Michael Klein, Philly.com
The smoke has cleared after Saturday's annual Stephen Starr-Garry Maddox Barbecue Challenge outside of Citizens Bank Park, which raised $57,000 for the Youth Golf & Academics Program
Here are the winners.
Drexel Hill's Smokin' Ain't Easy won a trip to the 2010 World Series.